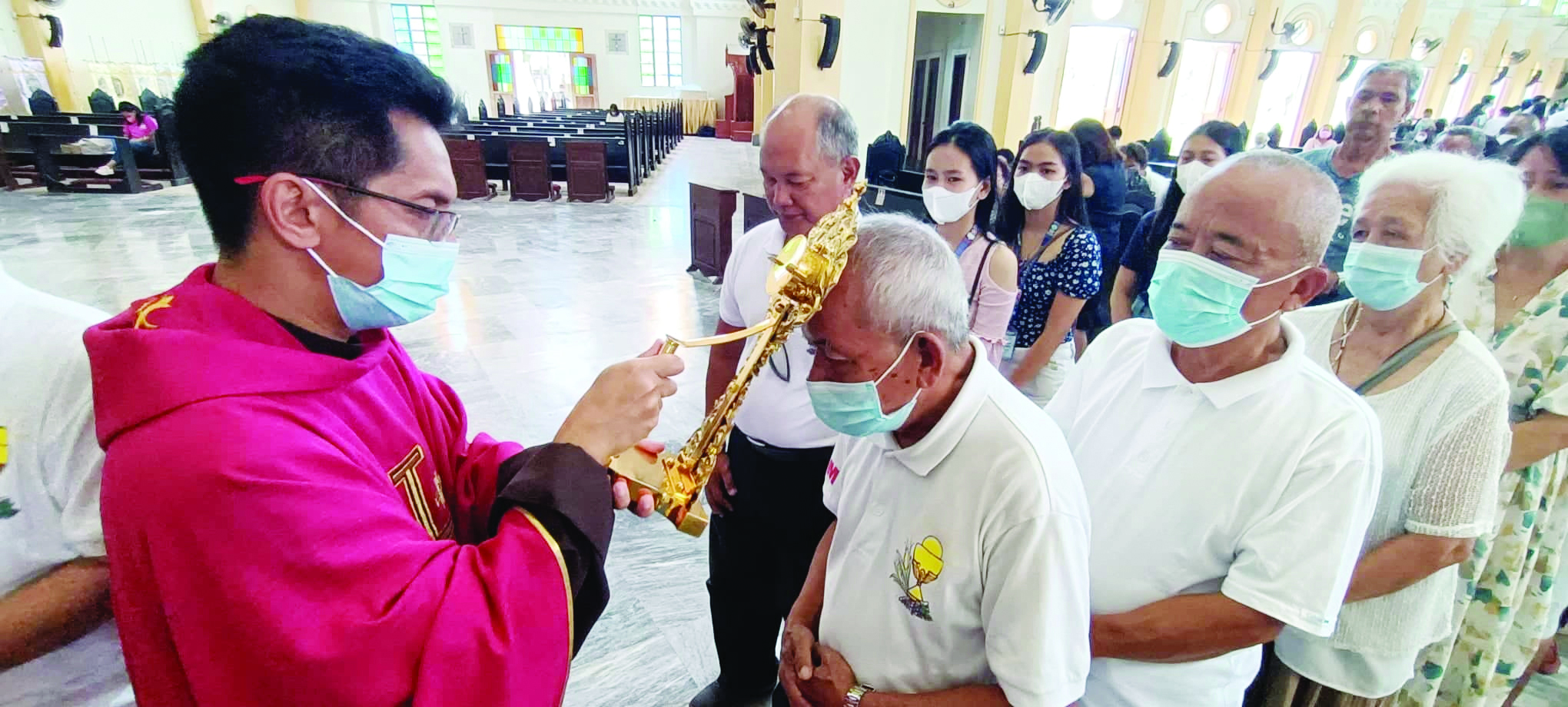 PALO, Leyte– The faithful of the Catholic Church should always be courageous in defending their faith and the truth.
This was the message of a church leader during a Holy Mass last Saturday (Oct.15) at the visit of the sacred relic of St. Titus Brandsma in Palo town.
St Titus Brandsma is a Dutch Carmelite Catholic priest who died executed by the Nazis in a concentration camp thru lethal injection in 1942. Aside from being a priest, the saint was also a media practitioner when he was still alive and campaigning during World War 2 for the government and the people not to believe in the Nazis propaganda.
St Titus Brandsma was beatified in November 3, 1985 and was canonized last May 15, 2022 by Pope Francis.
He is considered as the patron saint of journalists.
"It is time for us to stand for the truth, kay walang makabulig sa bakak kundi ang kamatuuran lamang. St Titus will help us to be strong no matter what we continue to stand for the truth," Fr. Joeizl Fern Pinon said.
The priest added that St. Titus Brandsma is relevant nowadays because of the proliferation of gossiping and historical revisionism that is rampant in social media and in the community.
The visit to Palo of the relic of St. Titus Brandsma I part of its pilgrimage in the different parts of the country that started last July 2022 and will end on July of next year.
(ROEL T. AMAZONA)