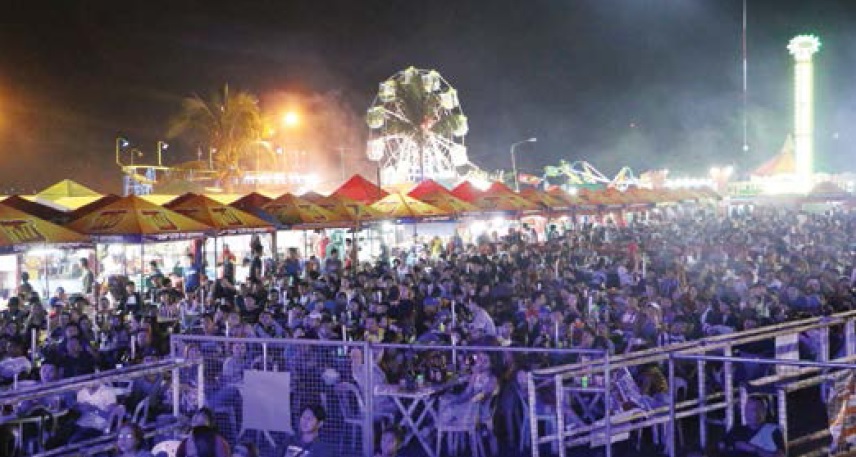 As thousands expected to attend the two occasions
BY JOEY A. GABIETA
TACLOBAN CITY- Police authorities are assuring that the forthcoming fiesta of Tacloban and Ormoc cities will be safe and orderly.
And the regional headquarters of the Philippine National Police (PNP) is giving its support to ensure that no untoward incident would happen during the big events of the two premier cities of the region, said General Ariel Arcenas, police regional deputy director for administration.
Both Colonel Lope Macauba,Jr., deputy director for administration of the Tacloban City Police Office, and Col. Joel Camacho, deputy director for operations of the Ormoc City Police Office, said that they have laid down security preparations geared in ensuring that the celebration in their respective areas would be peaceful and orderly.
Tacloban celebrates its annual fiesta every June 30 in honor of its patron, Senior Santo Niño, while Ormoc marks its own fiesta celebration every June 29 in honor of its patron saints, Saints Peter and Paul.
Hundreds of thousands of people attend in both city fiesta.
Both city governments, in coordination with their respective parishes, have lined up activities to make their fiesta celebrations colorful and lively.
For the Tacloban fiesta, among its highlights is the holding of the Sangyaw Parade of Lights and its Piña Festival for Ormoc fiesta.
Here in the city, Macauba said, 'enough' security personnel are being deployed in areas where most of the people converged, particularly at the Balyu-an area where nightly activities are being staged.
Meantime, police personnel are also being deployed by the Leyte Police Provincial Office at the Remedios Trinidad Romualdez (RTR) Park, also in this city, where similar nightly also being held.
Macauba said that the security preparation that they have laid down started on May 30 where the grand Santacruzan was held here in Tacloban City.
"We have made the security preparation since May 30 and we have deployed more than enough security personnel at Balyu-an Amphitheater," he said.
Aside from police, they have also coordinated with other security personnel like the Army and traffic personnel of the Tacloban city government.
Macauba said that members of the Tacloban city police ordnance division and K-9 were also deployed at Balyu-an Amphitheater.
"We have also deployed inside the Balyu-an Amphitheater in plain clothes," he said.
For his part, Col. Camacho said that they have also made up their own security preparation in Ormoc City as they also to have their annual fiesta.
He said that in areas where major events relative to the fiesta celebration like the city plaza, security personnel are being deployed.
"(And) so far, we have not monitored any untoward incident," Camacho said.