In Northern Samar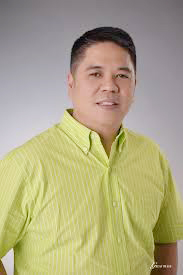 CATARMAN, Northern Samar-The Philippine Charity Sweepstakes Office (PCSO) turned over to the Provincial Government on Tuesday (March 7), the checks representing the lotto and small town lottery (STL) shares of the province for 2022, which amounted to P2.089 million.
Governor Edwin Ongchuan received the checks for the provincial government, with lotto shares reaching P1,737,636.08 for January to December 2022, while the STL Shares amounted to P351,476.63 for the period April to December 2022.
The shares will be used by the provincial government to support its health programs which include medical assistance, medical and dental missions, medicine donation, milk feeding or nutrition program, as provided in Executive Order 357-A which sets the conditions for the use of the lotto charity fund.
PCSO Catarman Branch Head, Lester Trongcoso, turned over the checks to Gov. Ongchuan who received the PCSO team in his new office at the capitol.
With Gov. Ongchuan were provincial treasurer Allan Valenciano and provincial information officer Jhon Allen Berbon.
Gov. Ongchuan, whose priority program includes health, is grateful for this augmentation support to the provincial government's various investments in health, to enhance service delivery in the province, towards building a healthy and happy Nortehanon community.
(NORTHERN SAMAR PROVINCIAL INFORMATION OFFICE)