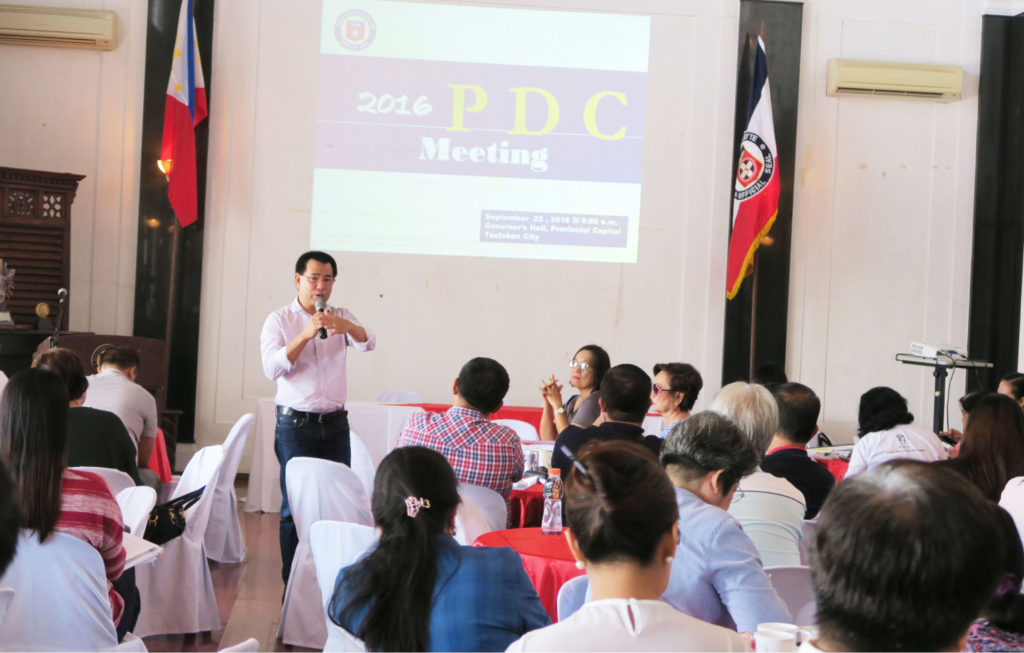 TACLOBAN CITY – The provincial government of Leyte has approved P7.18 billion for its annual investment plan (AIP) for next year.
The P7.18 billion AIP for fiscal year 2017, higher than the current P6.01 billion, constitutes the expenditure requirements of the local government unit for programs, projects and activities, consisting of the annual capital expenditure and the regular operating requirements of the province for personal services, maintenance and other operating expenditure (MOOE), capital outlay, statutory and contractual obligations and other budgetary requirements.
The AIP, approved by the Provincial Development Council on Thursday (Sept.22), also include the various programs, projects and activities that will be funded under the Special Education Fund (SEF) of the provincial government.
Funding for the AIP will be sourced from the general fund of the province, 20% of its share on internal revenue allotment, special education fund and other sources.
"It's a big investment for next and we will work doubly hard to accomplish all that we have set for ourselves and hopefully these plans can work towards the upliftment of the lives of our people," Governor Leopoldo Dominico Petilla said.
It was noted during the meeting that the AIP is no longer limited to programs, projects and activities that will be funded by the province's local development fund which is 20% of the annual internal revenue allotment (IRA).
Under the proposed 2017 AIP, the economic services got the highest allocation at P4.3 billion followed by social services at P1.5 billion.
Meantime, general public services got an allocation of P1.2 billion with the special education fund at P70 million.
Basic road infrastructure and village public facilities were among those allotted with the budget, while equipment and hospital upgrading, particularly the Leyte Provincial Hospital through the Provincial Health Office was also funded.
Meanwhile, the Leyte Sports Academy, the grassroots sports development program of the province, will have its own funds under the 2017 AIP.
Also included in the plan are disaster risk reduction management(DRRM) programs; projects and activities that include engineering and infrastructure interventions on identified risk areas; conduct of trainings on disaster preparedness and search and retrieval operations; stockpiling of emergency supplies; rehabilitation and reconstruction of damaged infrastructure and evacuation centers and quick response services.
Gov. Petilla said the DRRM programs and projects have been identified and are needed in the province's continuing efforts of building a disaster-resilient and climate change-resilient province.
Also approved during the meeting was the supplemental P6 billion annual investment program for this year.