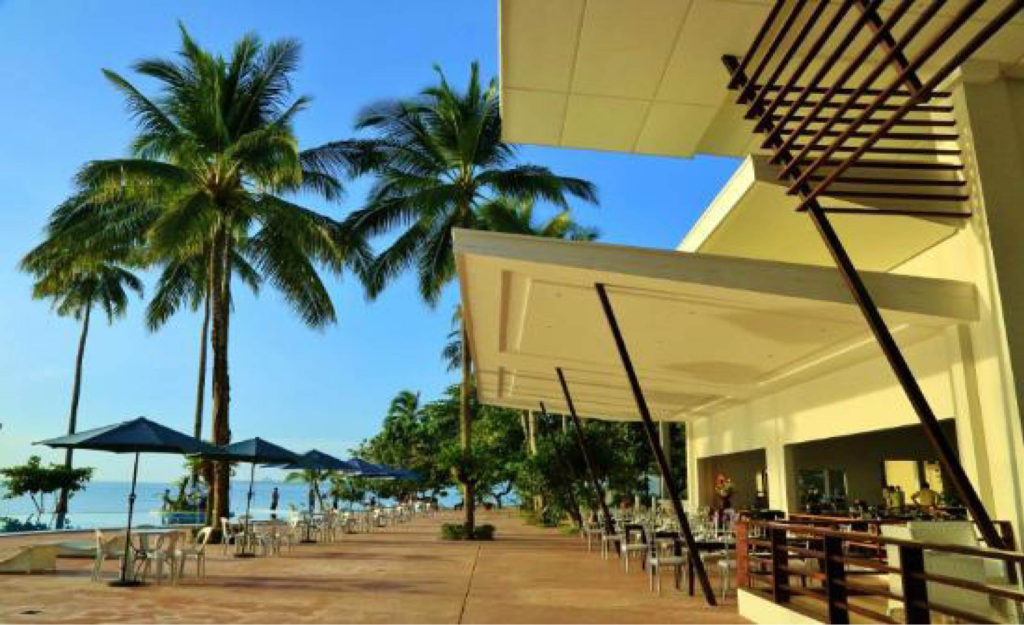 Among major facilities destroyed by 'Yolanda'
TACLOBAN CITY – After it was completely shut down in the aftermath of supertyphoon 'Yolanda', Oriental Hotel Leyte located in the historic town of Palo is targeting to reopen this October, just in time for the 72nd commemoration of the Leyte Gulf Landings. Leyte Governor Leopoldo Dominico Petilla disclosed that the rehabilitation of the devastated hotel is now in full swing but the October target is only for the partial opening of its facilities.
"It's not for the full hotel yet as all of its facilities took a big setback after it was lashed with the typhoon and the storm surge in 2013," Petilla said. The main building, which houses its offices, restaurants and function hall, are among the priority for the immediate reopening this October. Petilla said that it may have taken a while for LKY Resorts and Hotels to rebuild the whole facility. It was learned that P300 million will be needed to repair the facility. However, its reopening this year is a welcome one which provides a bright hope in the restoring tourism in the locality, the governor added. The Oriental Hotel Leyte, formerly the MacArthur Park Hotel, in Palo, totally stopped operation after the November 8, 2013 typhoon as huge waves from a storm surge damaged all of its 110 hotel rooms.
When it stopped its operation,international relief organization Samaritan's Purse, converted a portion of the facility's function rooms into a warehouse. Petilla admitted that when the hotel stopped its operation, it affected the tourism not only of Palo but the province as well economic and livelihood opportunities for the locals nearby.
The Oriental's convention hall, which can accommodate up to 1,000 people, was already functioning in full and was a venue of national conventions and other gathering before it got totally wasted. The governor, meanwhile, added that the province may provide the hotel's owner and developer a reprieve considering the additional amount they have to put into its rehabilitation.
The hotel is owned by LKY which was granted a 25 years under the built-operate transfer scheme. The provincial government, the former owner of the property, awarded 25-year contract to LKY in 2009. The hotel sits on a 5-hectare property within the historic Macarthur Landing Memorial, a major historical landmark in Leyte.
(AHLETTE C. REYES)