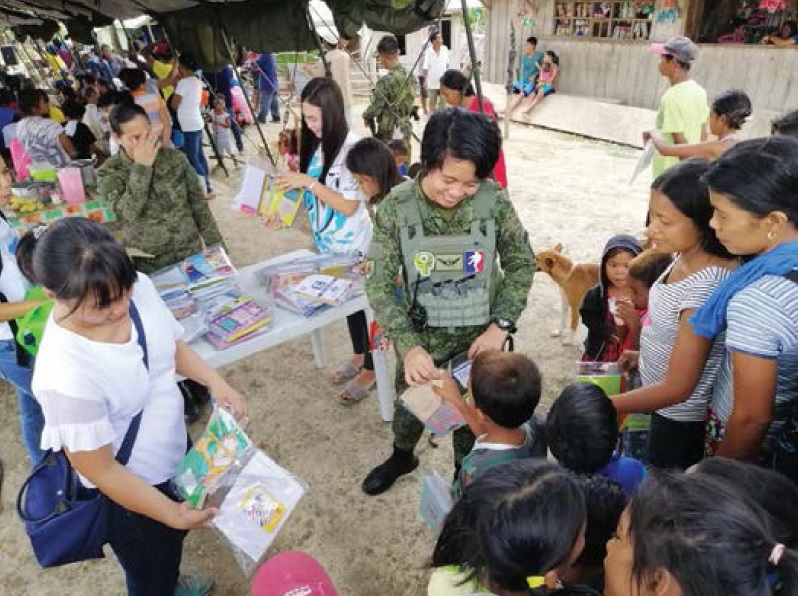 TACLOBAN CITY- Intensified operations against the New People's Army (NPA) have weakened the communist terrorist organization in Leyte province this year, the military reported on Thursday (June 6).
Capt. Ronald Odchimar, acting executive officer of the Philippine Army's 93rd Infantry Battalion, said the absence of violent activities perpetrated by armed rebels in Leyte Island this year is an indication that the group is becoming irrelevant.
"In the first five months of the year, we only recorded non-violent activities such as movements, foraging, logistical procurement, and visitation in upland areas of Leyte Island," Odchimar told the Leyte provincial peace and order council members during its quarterly meeting at Hotel Alejandro this city.
As a proactive measure, the military has been conducting community support programs in 26 villages of Ormoc City, Calubian, San Isidro, Baybay City, Mahaplag, Hilongos, and Inopacan in Leyte; and Bontoc, Southern Leyte.
"We have to bridge the gap between the government and people in the communities. They have issues that they want to raise, but they don't know how to bring this to the attention of concerned agencies," Odchimar said.
The Army official said at least 581 operations have been conducted this year to fight insurgency in Leyte and Southern Leyte provinces. These operations led to the discovery of an NPA lair, recovery of firearms, seizure of anti-personnel landmines, and subversive documents.
Another major accomplishment is the surrender of Liberado Tarong, an NPA platoon commander and executive committee member of the rebel's organization in Leyte.
"The sustained focused military operations of the unit coupled with intensified community support program operations will continue to keep the enemy on the run and prevent atrocities against government troops, flagship projects and vital installations in the area," Odchimar added.
Government forces have stepped up its operations as the enemy is expected to continue their recovery efforts on former guerrilla zones and bases in Leyte Island.
The NPA, which has been waging a five-decade armed struggle against the government, is considered as a terrorist organization by the United States, the European Union, the United Kingdom, Australia, Canada, New Zealand, and the Philippines.
(SARWELL Q. MENIANO/PNA)