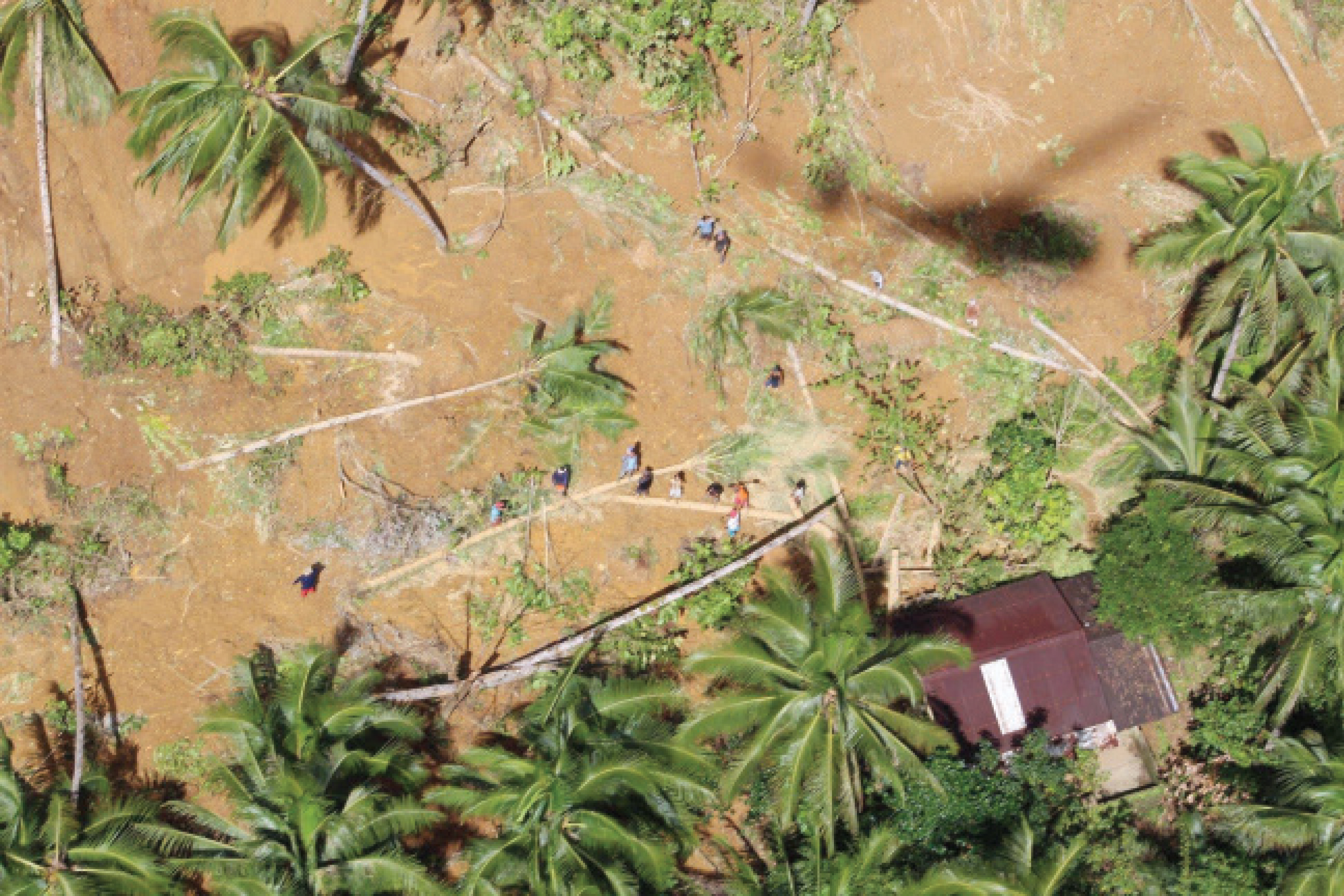 CATARMAN, Northern Samar – This province is now under a state of calamity due to the massive damages left behind by tropical depression 'Usman' that also saw eight people killed and one still missing.
During their special session on Thursday(Jan.3), the provincial board, presided by Vice Gov. Gary Lavin, passed Resolution Number 2019-1 placing the entire province under a state of calamity.
The declaration was based on the "widespread damage across the province" from the incessant rains brought by Usman which triggered floodings and landslides never been experienced in the province for the past 30 years.
Provincial Disaster Risk Reduction and Management (PDRRM) officer Rei Josiah Echano reported that 256 (50%) of the province' 569 barangays were badly affected by the calamity.
Eighteen of the 24 towns experienced massive flooding and landslide incidents that rendered many areas impassable and isolated.
The town of Lope de Vega sustained the biggest damage as its entire 22 barangays suffered flooding reaching up to 2-storey houses and landslides that rendered the town isolated from the rest of the province.
Five people were killed in the town.
The PDRRMC recorded 48,900 families numbering to 224,389 individuals were displaced and evacuated after their respective areas were hit by flooding and landslide incidents.
About eight people were killed and one missing due to flooding and landslide, Echano said.
At least 850 houses were destroyed while 17,846 were damaged due to Usman's onslaught.
Estimated cost of damage to infrastructure amounted to P147.53 million while its agriculture and fishery sector recorded losses in the amount of P106.95 million.
Lavin said that some barangays remain isolated to include the far-flung barangays of Trangue, Mabini and Quezon, all in Catarman; Buenasuerte and Maxvilla in Victoria, and barangay Catalina in Mondragon.
Governor Jose Ong Jr. on Wednesday (Jan.2) sent an urgent letter to the Sangguniang Panlalawigan requesting for the declaration of state of calamity in the entire province of Northern Samar.
"One of the purpose of placing the province in a state of calamity is for us to access the 30% quick response fund. That's why we need to know the needs analysis; what more assistance are needed in agriculture, in the relief operations etcetera. We are an agricultural province and for sure we have extensive damage to agriculture but these are not reported," Lavin said during the plenary.
He said the Municipal Agriculture Officers (MAO's) are lax on damage reporting.
The provincial government has remaining P20 million calamity funds which can be used in post disaster assistance to the most affected local government units.
"But we need that damage needs analysis report so we can maximize the utilization of our calamity funds," Lavin said.
By: RACHEL V. ARNAIZ with ROEL T. AMAZONA