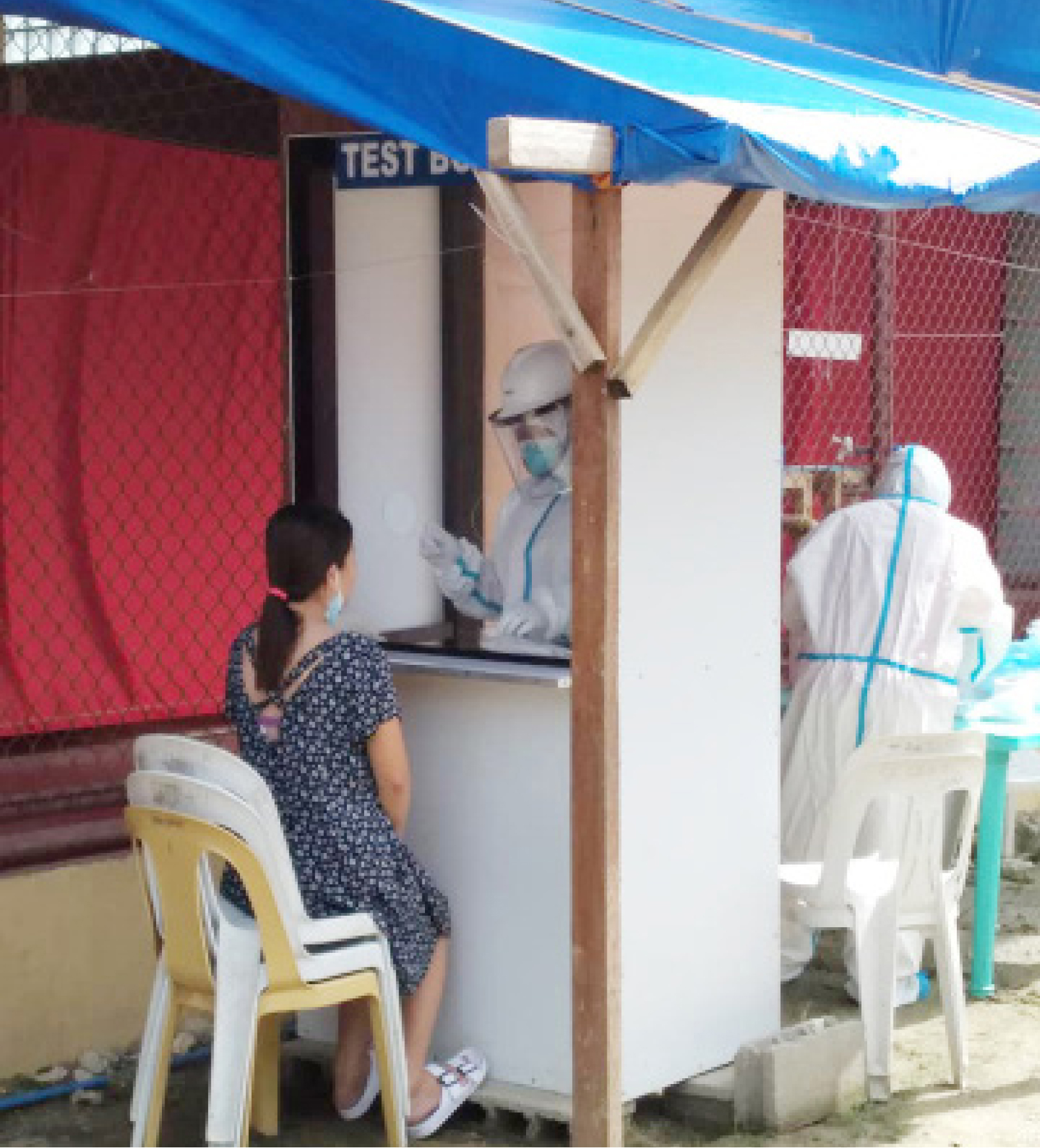 BY: ROEL T. AMAZONA
TACLOBAN CITY – The entire province of Northern Samar is now under General Community Quarantine (GCQ) after the Regional Inter-Agency Task Force on Emerging Infectious Disease (RIATF8) and Regional Task Force on COVID-19 (RTF8) approved the request of Governor Edwin Ongchuan to place the province on a higher quarantine status.
The two councils issued Joint Resolution No. 33 on October 19, granting the request that will last for 15 days starting October 20.
The body also approved the request of Gov. Ongchuan to temporarily suspend the arrival of locally stranded individuals (LSIs) and returning residents for 14 days.
Under the joint resolution, except for the 23 villages in the municipal proper of Catarman, the capital town of the province that was placed under Modified ECQ, all other villages in the town and other municipalities in Northern Samar are placed under GCQ.
"As of October 18, 2020 The Department of Health Center for Health and Development VIII reported that there 343 confirmed COVID-19 cases in the province of Northern Samar in 21 affected municipalities, with the capital town of Catarman recording the most number at 130 confirmed COVID-19 cases. In addition, the province has the second highest number of active COVID-19 cases in the region with 164 cases, 61 of which are in Catarman," the resolution reads.
As of October 20, Northern Samar has a total of 384 COVID-19 cases where 299 are active cases, while 153 had already recovered, and two recorded deaths.Only two towns of the 24 municipalities of the province are still COVID-19 free or have no cases since the region first recorded COVID-19 in March.
These are the island towns of San Vicente and San Antonio.
Of the 22 towns with confirmed cases, Catarman has the most cases with 135, followed by Laoang with 97.
Other towns with double digit cases of COVID-19 are Gamay (18), Palapag (17), Mondragon (16), Allen (15), Lavezares (13), and San Roque (12).
Town with single digit cases of COVID-19 are San Isidro (9), San Jose (8), Capul (7), Victoria (6), Mapanas, Silvino Lobos, and Lope de Vega (4), Bobon (3), and Catubig, Lapinig, and Las Navas (2).
Majority of the COVID-19 cases Catarman are from 23 villages that are placed under MECQ, while most of 97 cases in Laoang are from the sub-provincial jail.