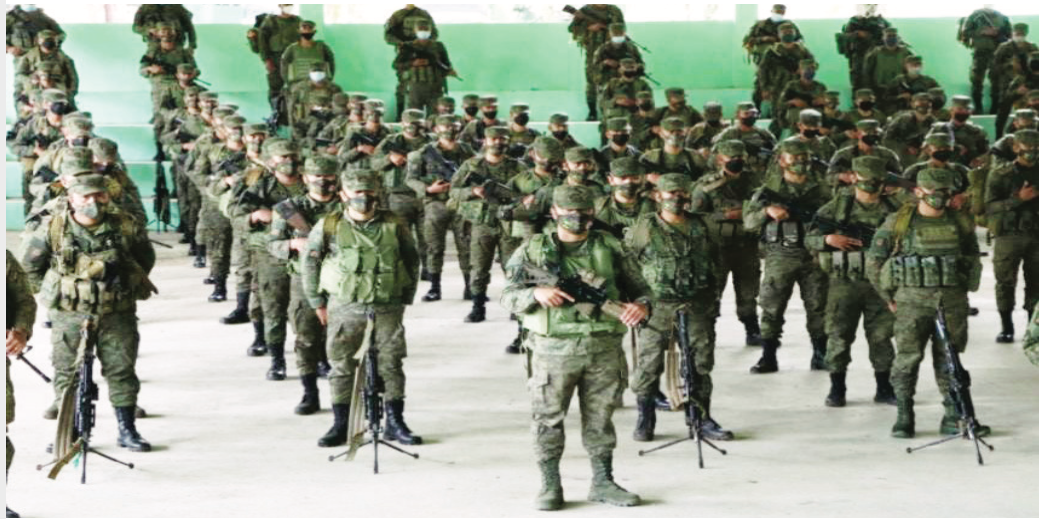 To help quell NPA and ensure peaceful balloting
TACLOBAN CITY- Soldiers assigned on Samar Island will get another boost with the deployment of additional troops.
The soldiers to be deployed on the island, consisting of Samar, Eastern Samar, and Northern Samar, will come from the 3rd Infantry Battalion under the command of Col. Juvenal Mark Tayamen, the Visayas Command said in a statement.
The soldiers, who were assigned in the hinterlands of Davao City for the past six years, are expected to arrive this weekend in Samar, are not only to help in the fight against the members of the New People's Army(NPA) but also to ensure peaceful conduct of elections this May 9.
Aside from the presence of rebels, several parts of Samar Island has been identified in past elections as among Eastern Visayas areas of concern.
The Commission on Elections(Comelec) in the region, however, has yet to release areas in the region it deems to be areas of concern or 'hot spots' relative to the forthcoming balloting.
Lieutenant General Robert Dauz, the commander of the Visayas Command based in Cebu City, said that the deployment of troops on the island will help quell its insurgency problem.
"The addition of this unit only manifests the sincerity of our government to eradicate the menace of the communist terrorists in this part of the country, and sustain the people's democratic way of life," he said in a statement.
In a media interview, Major Gen.Edgardo de Leon, the commanding general of the 8th Infantry Division based in Catbalogan City, said that the troops will arrive this Saturday and will temporarily be headquartered in Calbayog City.
He added that these soldiers will be deployed in other parts of Samar Island if there is a need.
It was learned that de Leon himself has requested for the augmentation of government troops to the region.