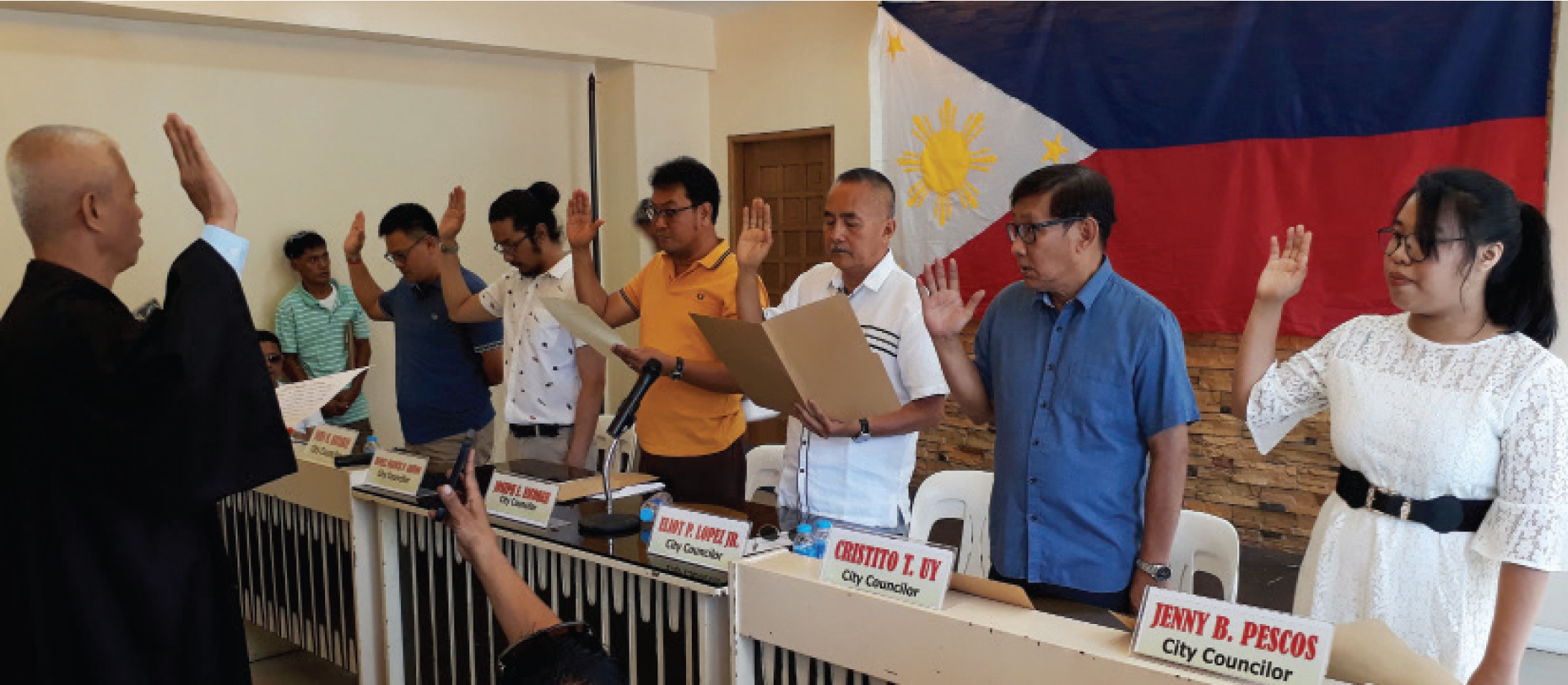 Instead of having Joma Sison in the peace panel
TACLOBAN CITY-The military here in the rgion favors a localized peace talks with members of the Communist Party of the Philippines-National Democratic Front-New Peoples' Army (CPP-NDF-NPA).
Thus said Captain Reynaldo Aragones, spokesperson of the 8th Infantry Division based in Catbalogan City amid calls of President Rodrigo Duterte to renew another peace talks with the communist group.
Aragones said that it is better to meet and talk with local armed rebels and their leaders rather their national leadership considering that they are more familiar with their issues and concerns.
"It's because they will be the ones who will directly benefit(from the peace talks) and not those from above who are just enjoying their lives compare to the locals who eats nothing but copra," Aragones, in a phone interview, said, alluding to the living conditions of the rebels operating in the mountains.
While the military in the region, under the leadership of Major General Raul Farnacio, claimed that the insurgency problem in Eastern Visayas has considerably weakened over the years, the NPA rebels have recently staged attacks against government troops and installations.
Last March 28, about 80 rebels attacked the police station in Victoria, Northern Samar which resulted in the wounding of two police officers but had also killed three of the rebels and the captured of three others.
Weeks later or on April 15, another attack staged by the rebels in Las Navas, also in Northern Samar, resulted to the death of two soldiers who were escorting an Army engineering group conducting road project inspection funded by the government.
The latest atrocity committed by the rebels also happened in the same town of Las Navas, throwing an improvised explosive device in Barangay San Miguel on April 17 against soldiers but hitting a nine-year old boy instead.
Pres. Duterte last week issued another call to Jose Maria Sison, CPP founding chairman to return to the country to renew another peace talks in the hope of ending the 50-year old insurgency problem of the Philippines.
Capt. Aragones said that based on their assessment, the rebel movement in Eastern Visayas is declining, an indication that the active rebels operating in the region, in particular, are already 'tired of fighting against the government.'
"They are already weak. (Those attacks) were staged just to show that they are still strong. They don't have the support of the majority of the people. They have been waging their armed struggle against the government for the past 50 years now and they are not winning the battle," he said.
Thus, he said, it's better for them to return to the folds of the law, talks with the government and resume their normal lives.
"Protecting them is also part of our sworn duties which is to protect and serve our people. They are also our countrymen," Aragones said.
BY: JOEY A. GABIETA