As the 3-day national vax campaign kicks off Monday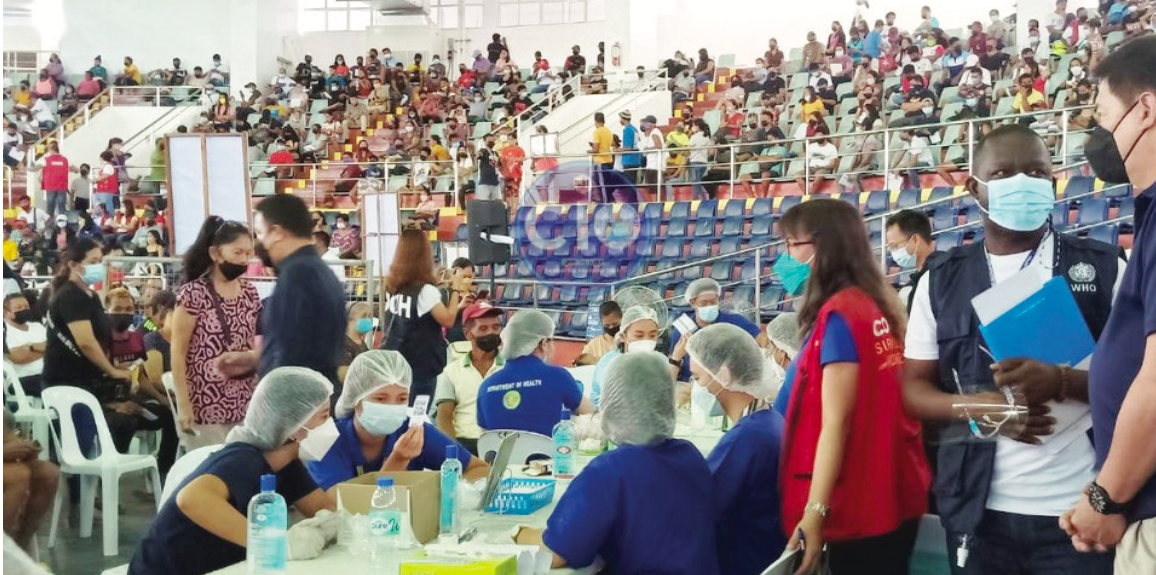 TACLOBAN CITY- Local government units(LGUs) across Eastern Visayas have ensured that their respective constituents would avail of the three-day national vaccination campaign, which started on Monday, by coming up with different incentives.
Most of these LGUs started the campaign by conducting motorcades to inform their people of the campaign while others have offered prizes and free foods and transportation.
In Mercedes town, Eastern Samar, its LGU has offered prizes to those who will avail of the three-day vaccination campaign consisting of food packs.
In Catbalogan City, its city government offered money prizes ranging from P500  up to P5,000 to include grocery items for those who will join the campaign.
Several towns in the region have also offered free snacks and transportation from their respective barangay going to the vaccination sites.
Meantime, other LGUs accepted volunteers for the vaccination campaign like in Baybay City, Leyte where officials and members of its Sangguniang Kabataan volunteered as encoders for the occasion.
Here in Tacloban City, city personnel went around the villages and made a house-to-house campaign to ensure that those who remain unvaccinated could avail of the three-day national vaccination drive.
These initiatives by the LGUs were welcomed by the regional office of the Department of Health (DOH) which sets a target of 263,271 individuals to get the jab daily for the next three days or about 789,813.
Dr. Exuperia Sabalberino, DOH regional director, said that they hope that with the active participation of the LGUs, they can achieve their target number of individuals for vaccination.
At present, out of the target 3.36 million people for Eastern Visayas to achieve population immunity, 1.84 million have received the jabs.
The region, Sabalberino said, only needs to vaccinate over 1.51 million people for it to achieve herd immunity before the end of this year.
Meantime, both the Philippine National Police and the Army in the region have also pledged their total support on the campaign by fielding their personnel at the vaccination sites or serve as escorts in the delivery of the vaccines in remote areas.