As DOH hopes to achieve herd immunity by December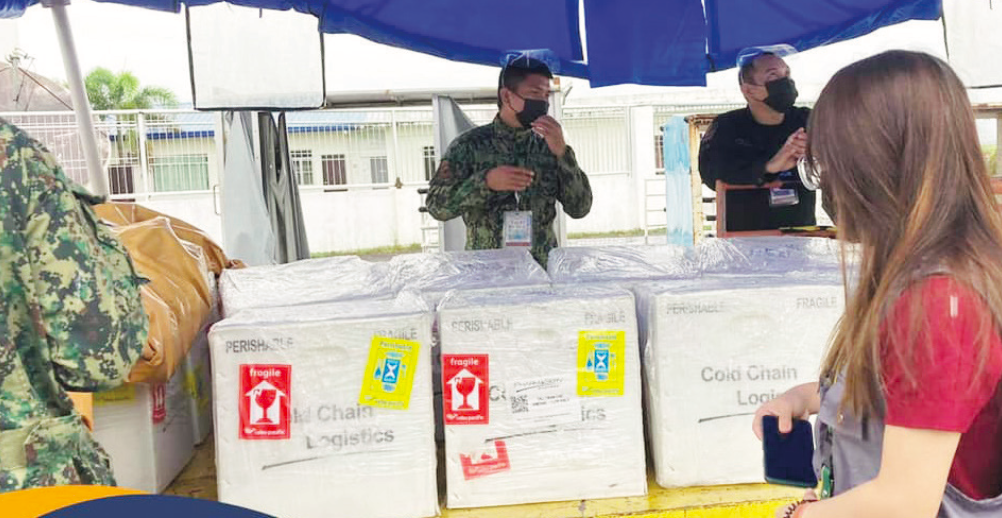 TACLOBAN CITY- As the Department of Health (DOH) here in the region aims to achieve herd immunity before the end of the year, several local government units are devising schemes to reach this goal.
Dr. Exuperia Sabalberino, DOH regional director, said that while they are targeting December of this year to achieve the herd immunity against coronavirus disease (COVID-19), they need the cooperation and total support of the local government units (LGUs) to achieve this.
In fact, the department is encouraging the LGUs to open more vaccination centers though its COVID-19 cases are declining.
"We are coordinating with our local government units to ramp up their vaccination campaign (as) we have enough supply of vaccines to achieve the 70 percent(needed to achieve herd immunity)," Sabalberino said, adding that they are now targeting the general populace on this vaccination campaign and not just particular sectors.
As of Monday(Oct.25), out of the targeted 3.52 million people needed to be vaccinated to achieve herd immunity, over 889,000 have so far received the vaccines which means more than 2.3 million people from Eastern Visayas have yet to be administered with the jabs.
The DOH has reported that none of the local government units in the region are yet to achieve the target.
Ormoc City in Leyte has so far achieved the highest percentage (63%) of its targeted first dose campaign involving 104, 740 people followed by Tacloban City at 49% involving 91,719 of its residents.
Several towns in the region are offering incentives for those who will avail the vaccination.
In Caibiran, Biliran province, the municipal government will provide financial reward to barangays which can achieve their own herd immunity or 70 percent of their population.
In Naval town, also in Biliran, its municipal government will be allowing basketball games provided those who will play the games and even those watching are fully vaccinated.
In Arteche, Eastern Samar, those who will receive the shots will be given some grocery items and snacks.
In Dolores town, also in the same province, residents who lives in isolated and remote villages are being provided with free transportations by the municipal government for them to avail the vaccination campaign held at the town center.
In Southern Leyte, Gov. Damian Mercado has issued an order mandating that only fully vaccinated individuals could enter any local government offices for them to be allowed to have their transactions.
In Tacloban City, the city government has opened a new vaccination center at its public bus terminal to accommodate more persons of its vaccination drive.
The facility could accommodate at least 2,000 people a day.
The region, as of Tuesday, has only 471 active cases with the additional of 12 new cases.