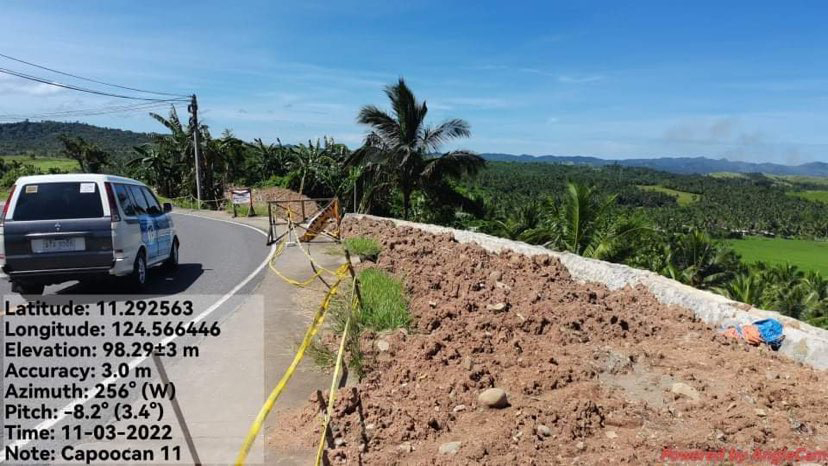 TACLOBAN CITY– To protect the carriage way from road slips caused by the loosening of soil during wet season, the Department of Public Works and Highways (DPWH) – Leyte Second District Engineering Office (L2DEO) has installed stone masonry slope protection in Barangay Lemon, which is part of Palo-Carigara-Ormoc road network.
Engr. Leo Edward Oppura, chief of the L2DEO, said that Lemon is known to be prone to mudslides and landslides.
"So it is necessary to construct an infrastructure suitable to protect and stabilize the slopes, knowing that this road network carries a high volume of vehicles daily," he said.
A total of 91 linear meter standing at 4-meter tall with railings involves in the P11.52 million project allotted from the DPWH CY 2022 General Appropriation Act (GAA) under its rehabilitation/ reconstruction of national roads with slips, slope collapse, and landslide – primary roads funds.
Once completed, Oppura said, this slope protection structure will aid in the stabilization of the slope, reducing the negative effects of rapid water overflow causing erosion, thus protecting motorists from possible road slips. (LIZBETH ANN A. ABELLA)