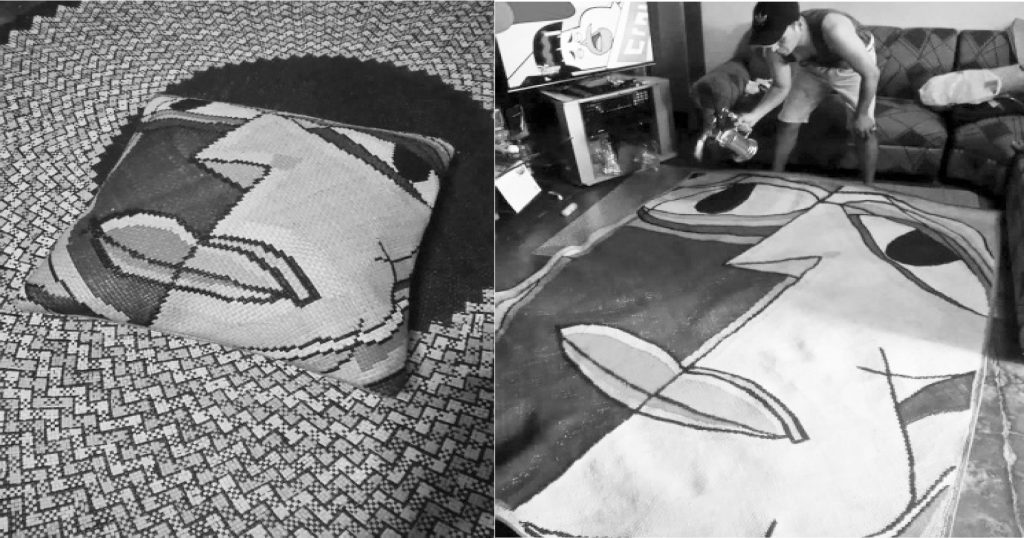 IN 2008, multimedia journalist Ricky Bautista wrote some thorough articles on local native products in his town in Basey, Samar through blogging and in papers.
Viewers and followers then started asking help on how to buy locally handmade and hand-woven handcrafts.
For a year, he served as "mediator" between the community weavers and buyers or lovers of handicrafts.
Until such time in 2014, a year after the devastation of super typhoon 'Yolanda,' when almost all people and community folks were down with their livelihood, he and his wife Liezel decided to put out an online store exclusively for introducing the products of the community which are often unheard by the outsiders.
The online shop became the marketplace for weavers.
Their two children ages 10 and 12 inspired them to become start-up entrepreneurs.
In 2017, the family started the "focused" operations of their Henry's Banig Souvenir Shop.
They hired community weavers mostly women, housewives, "tambays," and students as part-timers especially during summer or semestral break.
To date, the shop has 14 in-house and part-time workers assigned as weavers, embroiders, assemblers and sewers.
"Most of our clients are resellers who resell the products nationwide and selected areas abroad. We see to it that the product is very affordable, durable but with a twist of modern style," Bautista said in an interview.
"Also, this is one way for the tourism and livelihood of the community to grow," he said.
Since the raw materials are being supplied by banig weavers from the town's remote barangays like Guirang and Loog, the couple would make it sure that the banig being brought into the town will have buyers.
Sometimes, they have to buy all the raw materials themselves so as to spare the banig weavers from further inconveniences in going around the town to sell it.
They, however, assured that the products are "natural, hand-woven, vibrant and world-class quality for both local and global market."
"Our long-term plan is to have a stable, strong factory that will somehow support local artisans and their dependents as well as promote the banig industry in the global market. If this happens, we can also help the tourism of this town which is now dubbed as 'banig capital' of the Philippines," Bautista said.
Their products include mats, slippers, handbags, fold-able mats with handle, coin purse, wallets, wine and bottle holder, placemats, table runner, hats, wall decors, candle holder, jewelry box, and cell phone pouch.
They also produced shoulder bags, tote bags, pencil pouches, pillowcase, decorative mats, training kits, laptop covers, and banig envelops.
These banig items are best as corporate giveaways, token souvenir, or for personal collections.
The products are ideal for seminar, convention as well as simple events that need memorable but native touches, Bautista, who went into self-study in terms of designing the products, said.
Meanwhile, Bautista and his wife remain thankful to those who patronize the local banig products, saying it helps the community weavers and artisans by marketing the products without marking up the factory price.
He, however, hoped that the government particularly the Department of Trade and Industry will include start-up entrepreneurs like them in the promotion and marketing as well as product enhancement training.
When asked about the support they receive from the DTI, Bautista said that as of now, they're not as lucky as the "Big 4" in Basey who gets regular support from the government in terms of training, promotions, and financial loans.
"Sa ngayon po, we rely only from 'walk-in' and 'referrals' clients. Our buyers pass on our brands and products to their friends who likewise introduce the same stuff to another handicraft lovers," he said.
"Most often than not, the clients' offer their exclusive designs especially those buyers from abroad," he added.
To inquire about how to help the banig weavers or buy banig products from Basey, they can contact Bautista through mobile 0921-501-7777 / 0912-288-5769, or e-mail trexpelunker@yahoo.com. You can also visit their production site at Sitio Bamgon, Brgy. Canmanila, Basey, Samar or at Facebook: Henry's banig Souvenir Shop.