Calling it as an 'anti-Marcos' Charter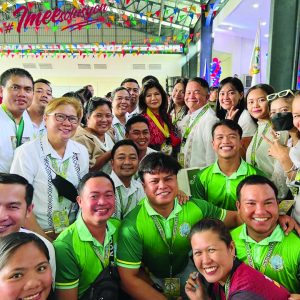 TACLOBAN CITY-Senator Imee Marcos said that she is not in favor of amending the 1987 Constitution which she describes as an 'anti-Marcos' charter.
Marcos said that at this point, any move to tinker with the Charter will not get any majority support from the Senate, saying this early, it is 'dead on arrival.'
"It's dead on arrival. It sounds strange coming from a Marcos given that squarely it is an anti-Marcos document," she said in April 1 media interview.
"The 1987 Constitution was (approved) after the 1986 EDSA (Revolution) so many of its provisions are there to prevent another Marcos of coming into power," the senator added.
The current Constitution was passed in the aftermath of the EDSA People Power I that swept Corazon "Cory" Aquino into power and ended the 20-year rule of Ferdinand Marcos whose son and namesake is now the country's President, the senator's brother.
Talks are again fresh to amend the charter with Sen. Robinhood Padilla leading the campaign promising only the economic provisions would be open for amendments.
However, just like in the previous Charter change campaign, several sectors including political leaders registered their opposition to it.
Sen. Marcos, cousin of Tacloban City Mayor Alfred Romualdez, herself said that while she is not totally closing her doors to amend the 1987 Constitution, she feels and the rest of the senators that there are more pressing concerns facing the nation right now that need to be addressed immediately than tinkering the country's fundamental law.
"The senators are in full view with the President that it is not a priority. We need to focus on inflation, corruption, jobs, and many more important things right now. The damage to our economy due to the COVID-19 pandemic is apparent to everyone. We have not rec0vered yet," she said.
Marcos was in Tacloban City on Saturday as part of her visit to other areas in Leyte and Samar leading in providing cash assistance to thousands of beneficiaries of the Department of Social Welfare and Development's assistance to individuals in a crisis situation.
JOEY A. GABIETA/LIZBETH ANN A. ABELLA