The remains of the former leader to be buried today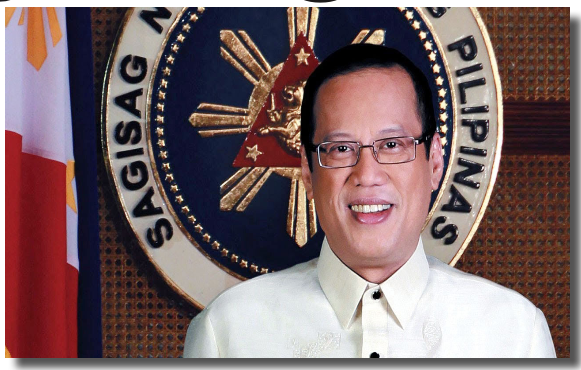 TACLOBAN CITY-The sudden death of former President Benigno 'Noynoy'Aquino shocked and saddened officials here in the region as they extended their condolences to the family of the late leader, and extolling his contributions to the development of Eastern Visayas.
Mayor Alfred Romualdez of this city said that he is joining the rest of the country in expressing condolences and grief to the Aquino family on the demise of the former president.
Romualdez said that when he learned about the passing of the former leader, he has to verify the information first saying he was preoccupied in overseeing the ongoing vaccination against coronavirus disease (COVID-19).
"I was unsure whether it was true because I was busy here,"he said, referring on the ongoing vaccination.
"But on behalf of the Taclobanons, I express my condolences to the family of the late president Aquino," he added.
The city mayor said that at his age, the former president was still "young" but his health could have been affected due to his duties as president.
"He was just 61.Bata pa.Mahirap talaga ang trabaho ng isang Presidente…it took toll on his health," Romualdez said.
Leyte Rep. Ferdinand Martin Romualdez (1st district) also expressed his tribute to Aquino who died on Thursday (June 24) due to renal disease secondary to diabetes.
"We all grieve for losing him so early—a man of integrity, a Filipino leader who made it his primary mission to institutionalize good governance reform," he said in a statement.
An Waray party-list Rep. Florencio Noel also joined the nation in mourning on the death of the 61-year former leader.
"He was a friend. We were together in the 13th Congress. Principled and grounded. While I was not a party-mate, I was considered by him as a personal and political," he said.
Meantime, Leyte Governor Leopoldo Dominico Petilla directed all the local government units in the province to place at half-mast all of their flags to show their mourning on the death of Aquino.
The governor's elder brother, Jericho, once served as Energy Secretary during the Aquino administration.
All local government units in the region, to include public offices and even private establishments, have placed their Philippine flag at half- staff to show their respect and mourning on the death of the former president who visited the region for a couple of times.
Reps. Edgar Mary Sarmiento of Samar and Paul Daza of Northern Samar, both stalwarts of the Liberal Party of which the former President belonged, said that they considered him both as a friend and a good leader who ruled the country well.
"Pnoy served our country well and was responsible for many accomplishments in Samar Island. He was both a friend and an idol," Daza, in a text message, said.
Sarmiento: "Like his parents, he served our country so well."
Eastern Samar Governor Ben Evardone expressed his gratitude for all the projects and programs implemented under his administration to his province.
"We would like to express our sincerest appreciation for all his assistance to the province of Eastern Samar from infrastructures to social services. He really cared for our people," the governor said in a text message.
Ormoc City Mayor Richard Gomez also condoled to the family of the late president saying his passing was a 'sad day' for the country.
"It is a sad day for our nation to see the passing of the former President. He served our nation and dedicated many years to public service. He will remembered and missed,"he said in a text message.
In a statement, Maasin City Mayor Nacional Mercado thanked Aquino for his service to the Filipino people.
Samar Governor Reynolds Michael Tan also expressed his condolences, describing him as a 'great leader.'
"It is with deep sadness that the Province of Samar joins the nation in grief for the loss of a great leader, President Noynoy Aquino," he said.
Liberal Party members here in Tacloban has also expressed their shock on the death of the former president.
"We are saddened and shocked with the death of Former President Noynoy Aquino. We thank him for his dedicated service to the nation and to the Filipino people," former city councilor Jerry Uy, who added that the former leader will be remembered as a kind and hardworking leader of country who fought for our national sovereignty.
Former Tacloban vice mayor and former Leyte Governor Mimietta Bagulaya, also joined in the mourning on the death of Aquino.
"We will always be thankful for everything he did for our country, the support he showed to us and the province of Leyte," she said.
In Northern Samar, Gov. Edwin Ongchuan also expressed his condolences to the Aquino family.
"The Nortehanons will be praying for the eternal repose of his soul and for his family to get through in this time of bereavement. Let's take comfort in the fact that he will be joining his parents, democracy icons, former senator Ninoy and former president Cory Aquino, as they continue to look after the Filipino people from above," he said.
Aquino served as the country's president from 2010 to 2016.
His cremated remains are to be buried today (Saturday) at the Manila Memorial Park in Paranaque City where the remains of his parents, former senator Benigno 'Ninoy' Aquino and former president Corazon 'Cory' Aquino were also laid to rest.