CATARMAN, Northern Samar-The Department of Public Works and Highways Northern Samar First DEO joined in the ceremonial opening of 'karibhungan sa Pasko'- Christmas lights and carnival display at the Capitol on November 4,2022.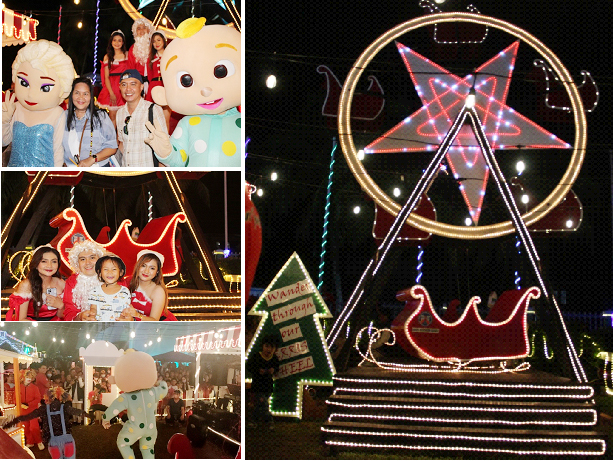 Thousands of Nortehanons flocked at the grounds of the Provincial Capitol to witness the lighting of a giant Christmas Tree and the colorful booths showcased by the participating agencies.
For this year, the district office showcased its mechanical and electrical wittiness by establishing one of the famous amusement rides-the Ferris wheel. There are also food stalls offering free sweet treats such as cotton candies, popcorn and ice cream. To spice up the carnival theme, the district also put-up ticket booths and full entertainment live band composed of talented NS1 personnel followed by first-ever fireworks show.
Clowns and Mascot (Baby JJ of Cocomelon and Elsa of frozen) set the fun and excitement among the audience, children were fascinated when the two famous characters showed up to entertain them. Non-stop pictorial was also highlighted with the two beautiful lady Santas.
District Engineer Mario D. Villena said that it is good to see everyone enjoying the colorful and exciting Christmas Carnival after being cooped up in our houses the past few years due to pandemic.
"Everyone is enjoying the Christmas Carnival display, we hope that our office shared so much happiness and bring smiles to every Nortehanons by this simple display our office has provided. After two years of hiatus, we are now getting back to normal. May we be reminded to always be grateful", DE Villena said.
This year's theme is Christmas Carnival which showcases designs and decorations prepared by various National Government and Civic Organizations.
Said activity is part of the 6th Karibhungan sa Pasko: A program of the Provincial Government of Northern Samar which aims to promote the spirit of giving and sharing and boost local tourism.
(ANALIZA A. PABIA, PIO Alternate Designate/PR)