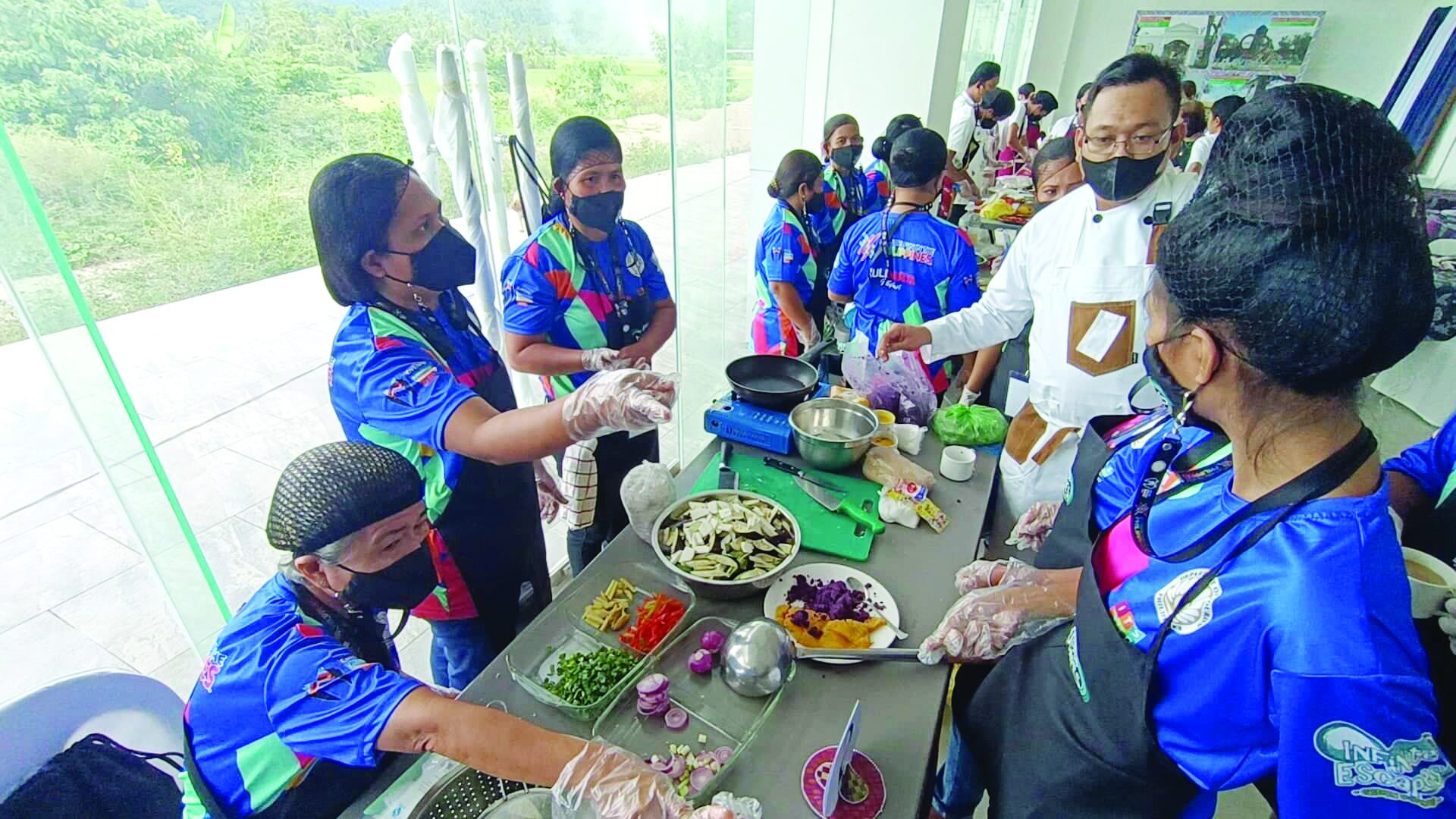 TACLOBAN CITY – More than 20 root crops farmers in Baybay City benefited from the "Kulinarya" training of the Department of Tourism(DOT) as part of its assistance to the city hit by typhoon 'Odette' December of last year.
Training, held last September 7-9, was supervised by Mark Reynan Sabayan, the first chef in Eastern Visayas accredited by the DOT.
Tourism Regional Director Karina Rosa Tiopes said that the city government of Baybay selected the root crops farmers as beneficiaries of the skills training because it produces more than enough supply of crops that can be made into sweet potato chips, 'kabkab', and ice cream.
Farmers who are into root crops planting were hard-hit when Baybay was pummeled by Odette and later by typhoon 'Agaton' that hit the city April of this year.
Tiopes said that the skills training is intended to 'level up' their value-added products and in the process, increase their income.
Part of the training of the beneficiaries was improving and innovating the quality of food that they will serve, food handling and preparation, food safety and sanitation, menu planning, and costing.
Tiopes added that training on culinary is also a way of preparing the city for MICE or Meeting, Incentives, Conventions, and Events which is one of the priority tourism products of Baybay.
Among those who attended the training were Emilita Laluna, Nancy Goliat, and Luzviminda Avelino, all sweet potato farmers.
The three said that they did not expect to be selected for the skills development because what they know before is culinary training is only for those who are already in the food business like restaurants.
"There was a doubt at first but after it was explained to us that this training is an opportunity for us to improve and develop new skills that can help us have more income, it excites us," Laluna said.
"This training helped me enhance my knowledge in baking which is a hobby of mine, giving me more knowledge on making dishes especially on root crops like sweet potato," Goliat, for her part, said.
For Avelino, the training had opened and changed her perception on what tourism is.
"Before I always think that when you say tourism, it is only for people who can afford to travel or those with money. But after they explained to us that farmers also belong to the tourism sector because our products are used by the industry it changes my perception and I am glad that I was part of this training," she said.
After the skills training, the participants received a cooking set which they can use to come up with a pop-up store to sell dishes and delicacies they will create from root crops products they produce on their farm.
(ROEL T. AMAZONA)