Measles, rubella and polio shots ended last Feb.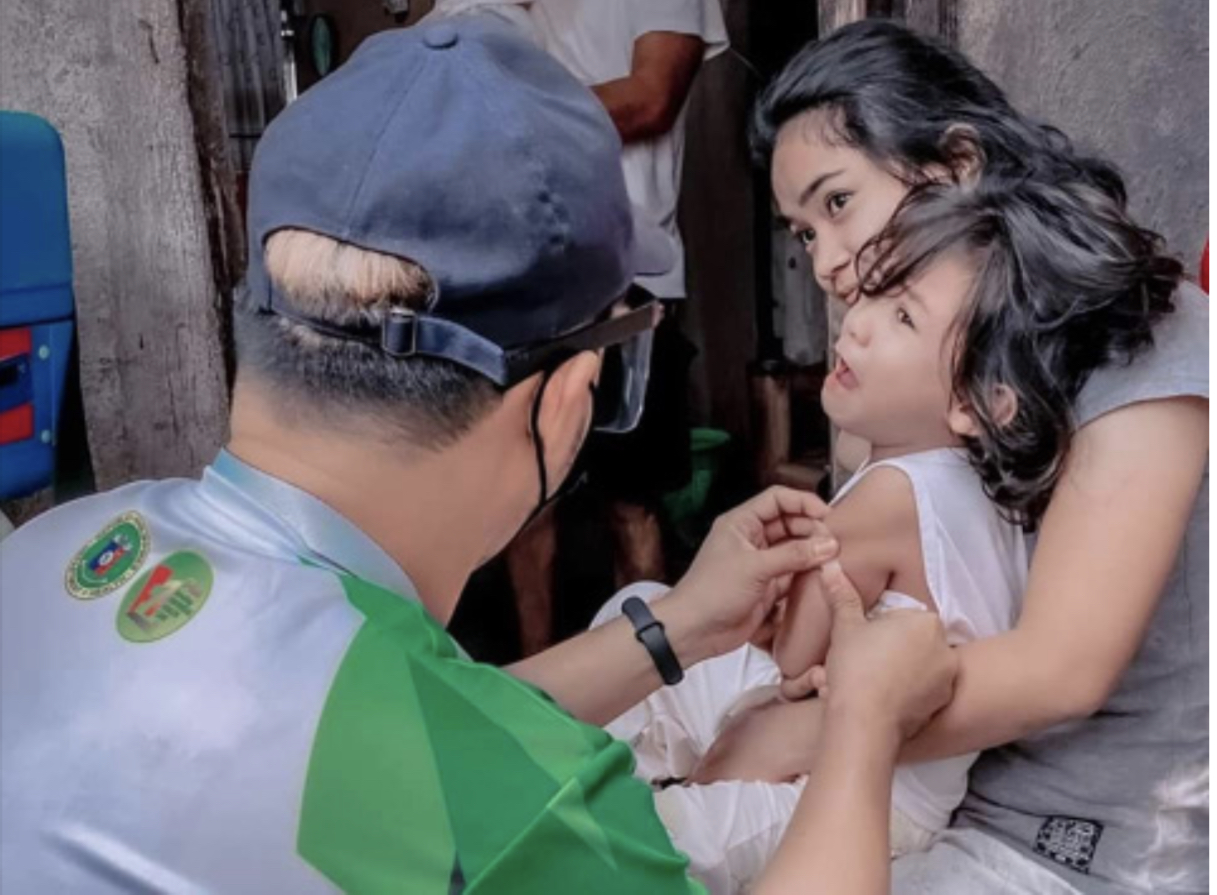 TACLOBAN CITY-The measles-rubella and polio vaccination involving children here in the region has been extended until March 7 of this year after the campaign failed to reach its 100 percent target.
The measles-rubella and polio vaccination was supposed to end on Feb.28, Jelyn Lopez Malibago, regional information officer of the Department of Health (DOH), said.
But with the campaign only managed to cover just more than 70 percent, the department has to extend for at least a week to reach their 100 percent goal, she added.
For the measles vaccination involving nine months to 59 months olds, only 76.74 percent have been achieved while for the rubella and polio inoculation covering zero to 59 months, it only managed to reach 76.25 percent.
Malibago said that they are optimistic that the extension will help them reach their 100 percent goal with the continued help of the media, among others, on the information dissemination aspect.
"We remain positive that we can achieve our target with your help. Please continue to help us in disseminating that these vaccines have been proven and tested to be safe and effective for 40 years," she said, adding that vaccines have "saved thousands of children from measles, rubella, and polio."
Malibago said that the failure why they failed to reach their 100 percent were due to fear of parents and guardians of possible side effects.
The DOH in the region has targeted 458,763 children aged nine to 59 months old for measles vaccination but during its entire month campaign, only 352,973 children have received the shots. This means, 106,690 have to be vaccinated.
While for rubella and polio vaccination drive, only 403,103 children aged zero to 59 months old have got the said vaccines. About 132,554 children need to be inoculated during the extension.
Among the provinces, only Biliran, Samar, and Eastern Samar managed to reach the 80 percent coverage with the rest of the provinces only managed to reach between 73 percent to 78 percent for measles vaccination.
Among the cities, Maasin posted the lowest with only 63.30 percent coverage.
Meanwhile, as to the rubella and polio vaccination, the province of Biliran topped the highest number of vaccinated children at 83.21 percent with Northern Samar as the lowest with 67. 39 percent.