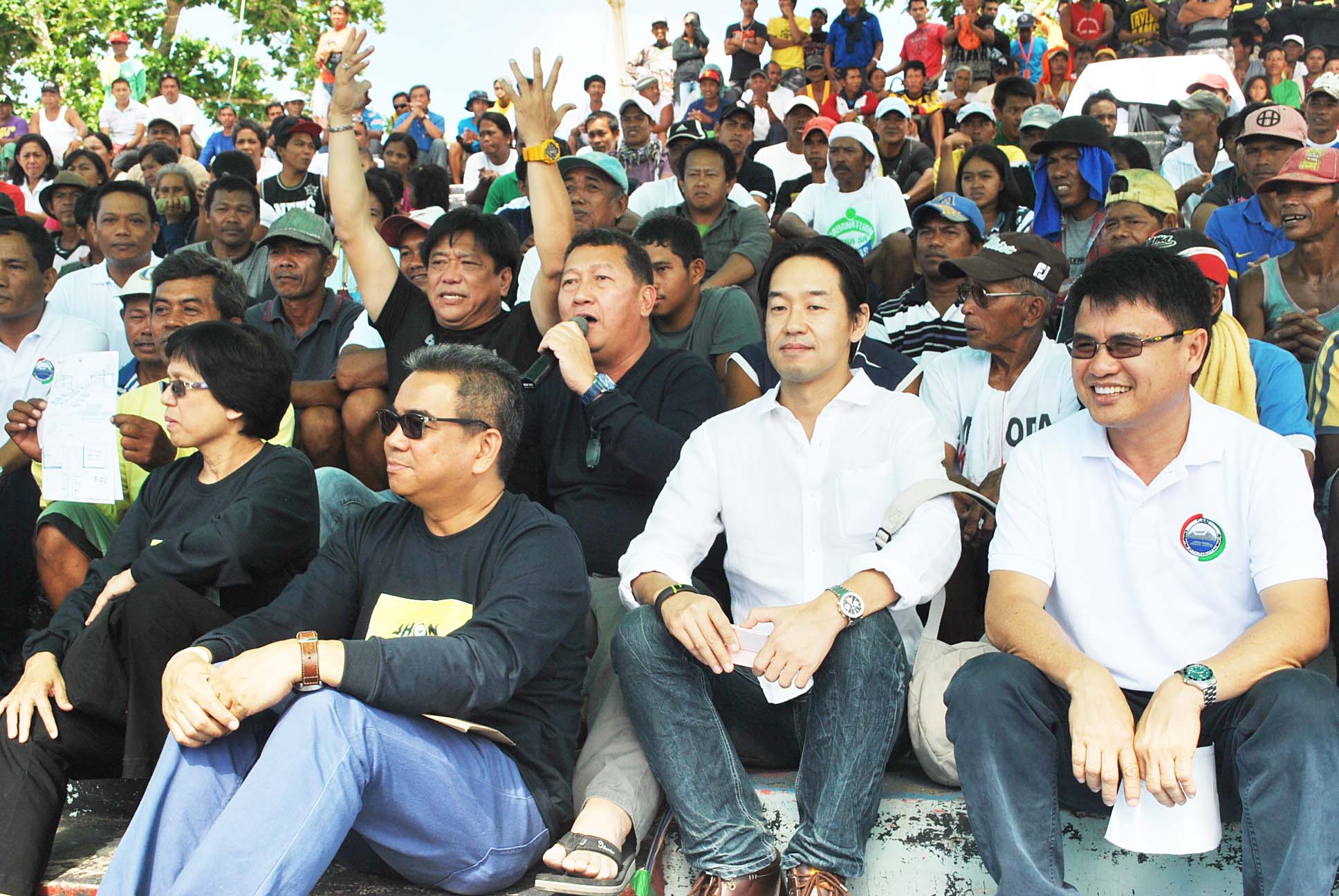 TACLOBAN CITY – The Department of Agriculture set aside P1.2 billion for the immediate rehabilitation of farming industry in the region after the devastation of supertyphoon Yolanda last year.
The bulk of the budget, or P800 million, will be used to repair damaged facilities such as the regional office building, satellite offices, laboratories and vehicles.
The remaining P400 million will be used for procurement of seeds, fertilizers and farm machineries that would restore production.
Agriculture Secretary Proceso J. Alcala said the budget represents preliminary release for Region 8 early of 2014 and there will be additional allotments later this year and in succeeding years.
"While we are helping farmers, we also have to prioritize building the capacity of our regional office for them to be able to implement sustainable recovery efforts," Alcala said
The P1.2 billion is on top of the P2.8 billion rehabilitation fund for coconut industry recovery and P1.7 billion funds to restore fish production, the agriculture Secretary said.
More than half of the rehabilitation funds of the Bureau of Fisheries and Resources (BFAR) and the Philippine Coconut Authority (PCA) will be poured out in Eastern Visayas.
"Although the P2.8 billion will also cover Regions 6 and 7, about 70% will be used in Region 8 considering the extent of damage here," said PCA Administrator Euclides Forbes. Rehabilitation efforts will focus on replanting and fertilization, among others, he added.
For fishery rehabilitation, about 60% of the P1.7 billion outlay will be spent in the region, said BFAR Director Asis Perez.
Projects include rebuilding fishing boats, aquaculture development, mangrove replanting and rehabilitation of wrecked facilities.
The DA has been distributing free certified rice seeds, fertilizers, vegetable seeds, and farming tools in affected communities. Through these initiatives, the DA hopes to increase food production in few months, hence, bringing down food prices to normal level.
"The supply was disrupted because of typhoon. We need to clean up farms immediately so people can plant. If we can plant three to five hectares every day, we can have abundant harvest of high value crops in three months," Alacala added.
The DA regional office here reported P18.8 billion damage to farming sector when super typhoon wreaked havoc in the region on November 8, 2013.
By: SARWELL Q. MENIANO