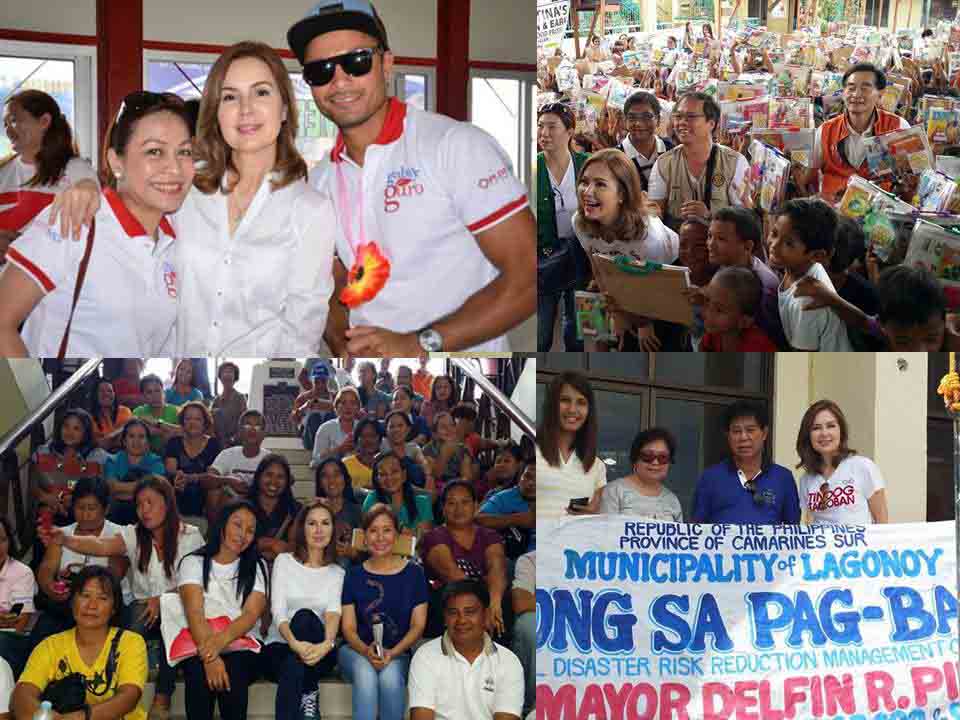 TACLOBAN CITY- Salamat. (Thank you).
Thus said Councilor Cristina G. Romualdez for all the entities and local government units that continue to provide help to this Yolanda ravaged-city.
Romualdez, wife of Mayor Alfred Romualdez, said the help that being extended to the city help hasten the rebuilding of facilities like schools damaged or destroyed by Yolanda.
The PLDT (Philippine Long Distance Telephone Com)-Smart donated two classrooms each at the Manlurip Elementary School and at the Dr. A.P.Banez Elementary School.
The turn-over of the donated classrooms was held on February 9, this year witnessed by PLDT-Smart officials to include popular actor Derek Ramsey.
Also, the Rotary Club of Kandaya Intramuros Chapter assisted by the Rotary Club of Kandaya Tacloban Chapter gave hundreds of school supplies to students of the Kapangian Elementary School on February 10, 2014.
Meanwhile, truckloads of brooms and packed rice were likewise donated by Lagonoy, Camarines Sur Municipal Disaster Coordinating Council headed by its Mayor Delfin Pilapil.
The donated items were personally received by Councilors Romualdez, Evangeline Esperas and Jose Mari Bagulaya also February 10, 2014 at the Kanhuraw City Hall grounds.
The KFHI, a Korean organization, donated 140 sets generators intended for the city's barangays on Feb.7.
The 3,000 watts generator sets would ensure that all barangays of the city would be illuminated considering that much of Tacloban remain without power.
By: GAY B. GASPAY,TISAT