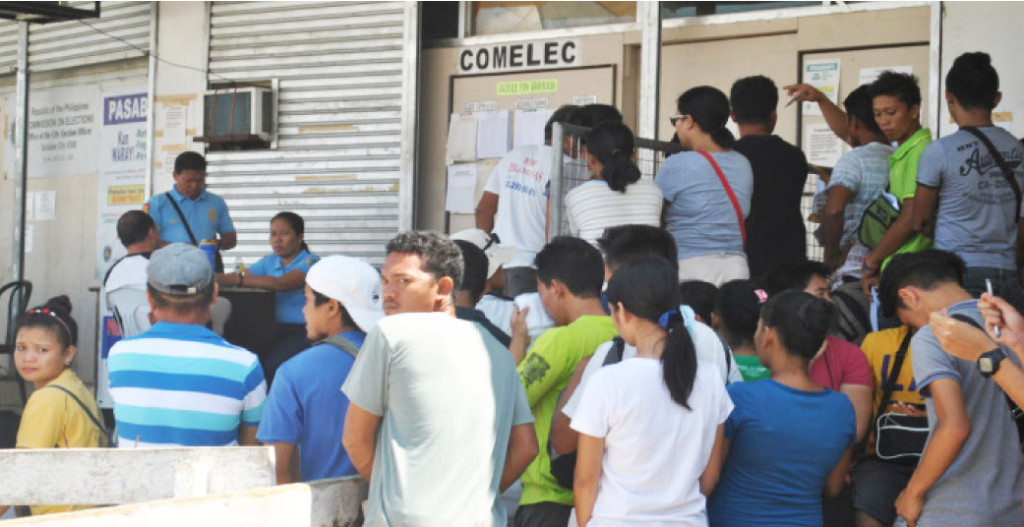 TACLOBAN CITY- The region's highest elections official has reminded candidates running in this year's balloting to be guided with rules governing the said activity.  Lawyer Jose Nick Mendros, regional director of the Commission on Elections (Comelec) said that there are prohibitive acts that candidates need to follow starting January 10 up to June 8, 2016, or the entire election period. The country is to hold a general elections on May 9.
Among the prohibitive acts, contained under Comelec Resolution Number 99811, includes the hiring, transfer or movement of officers and employees in the civil service; bearing, carrying or transporting of firearms or other deadly weapons or commonly known as gun ban; use of security personnel or bodyguards by candidates; and suspension of elective local officials unless issued by the Office of the Ombudsman concerning on graft and corruption.
Candidates could be exempted on gun ban and use of security personnel if they have written authority from the poll body, Mendros said. The imposition of the gun ban is meant to ensure that the conduct of balloting will not be marred with violence, the Comelec regional director said. "Comelec checkpoints to be manned by the local police will be set up in every city and town to implement the gun ban and prevent election-related violence," he added. Mendros said that while there will be only one Comelec- initiated checkpoint in every area, located in a conspicuous and well-lighted area, checkpoints could also be put up by local authorities like the police and the Land Transportation Office.
Meantime, Mendros said that he welcomes the deployment of Special Action Force (SAF) members of the Philippine National Police in Samar. According to him, their presence in the province could help prevent the occurrence of election-related violence. Samar has earlier identified by the PNP as a concerned area relative to the conduct of the May 9 polls due to the occurrence of election-related violence in past elections and presence of private armed groups (PAGS) (JOEY A. GABIETA)