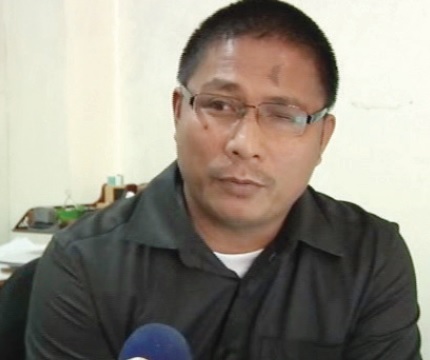 Relative to the May 13 elections
TACLOBAN CITY- Top officials of the Commission on Elections (Comelec) here in the region were given new assignments by their central office relative to the conduct of the May 13 balloting.
Among to be affected by the reshuffle is Comelec regional director, lawyer Jose Nick Mendros, who will be assigned to Western Visayas or Region 7.
Mendros, a long-time serving Comelec regional director of Eastern Visayas, will be replaced by his counterpart from Region 7, Rafael Olaño.
Mendros and Olaño are said to assume to their new assignments on February 25.
The outgoing Comelec-8 director said that he personally sought for his transfer to avoid any question of his impartially during the conduct of the midterm elections.
Mendros' wife, Athens, is running for mayor of Lawaan, Eastern Samar where she is the incumbent vice mayor.
"I have requested for my transfer last June,2018 and reiterated it on November last year," the Comelec official said.
But Mendros said that he asked that his assistant regional director, Felicisimo Embalsado, be retained.
This way, the transfer of top leadership will not be totally affected considering that several provincial elections supervisors in the region were also reassigned.
Among the provincial elections supervisors that were reshuffled were Leyte elections supervisor Sabino Mejarito who was assigned to Southern Leyte.
He was replaced by Juan Bautista Beato who was previously assigned in Eastern Samar.
The former provincial elections officer of Biliran province, Karen Cajipo, is now assigned in Eastern Samar.
Meanwhile, former Southern Leyte elections supervisor, Antonio Gulay, is the new provincial elections supervisor of Biliran.
Meanwhile, the elections supervisors of the provinces of Samar and Northern Samar were retained.
In the case of Samar, lawyer Corazon Montallana was not transferred to other province because she could handle the volatile political situation in the said province.
Mendros said that it was on the initiative of Montallana that all nuisance candidates in Samar, at least in the provincial and congressional posts, withdrew their candidacies.
While the elections supervisors of Northern Samar, Fidel Amacna, is relatively new to his post.