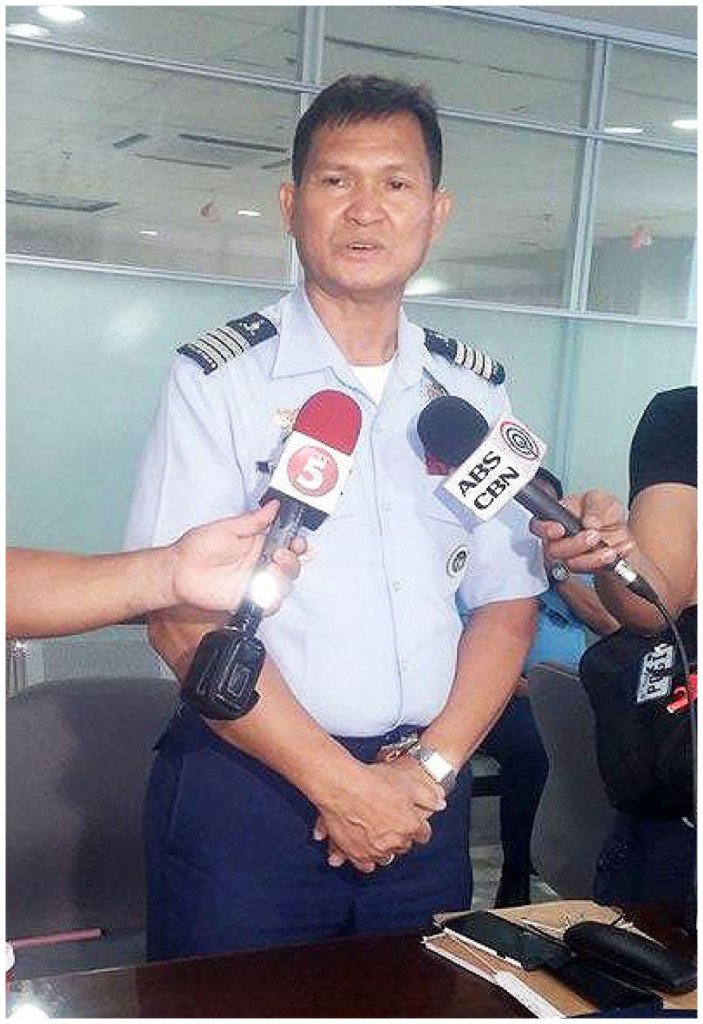 ORMOC CITY- The sinking of MB Kim Nirvana- B has resulted to the relief of the region's top Coast Guard official, Captain Pedro Tinampay, with several probes now underway. Tinampay, whose been in his post as Eastern Visayas district commander for seven months, was relieved from his post effective July 7, five days after the wooden passenger boat sank off the waters of Ormoc.
Tinampay's relief was signed by coast Guard's commandant, Admiral Rodolfo Isorena, naming Captain William Isaga as his replacement though in an officer-in-charge capacity. Also sacked from their posts were Lt. Adonis Aniasco, Ormoc City station commander, PO3 Leo Roble, chief of the boarding team and Fidel Blanco and Jonas Sabado, clearing officers.
Tinampay was transferred to the coast guard station in Manila. When asked regarding his transfer, Tinampay was hesitant to answer and simply said "only God knows," as he conveyed sympathy to the victims. The sinking of the 33.85 gross tonnage MB Kim Nirvana-B has resulted to the death of 61 of its 220 passengers. Among those who survived the sea tragedy were boat captain Warren Oliverio and his 18 member crew.
Oliverio, in a separate interview, maintained that what happened was a freak accident blaming the "big waves" at that time at the Ormoc wharf. "We did everything to rescue the passengers," the 34-year old Oliverio said. Oliverio and his entire crew together with boat owner, Jorge Bung Zarco, are detained at the Ormoc City Police station I for multiple murder, a non-bailable offense, filed against them by the Philippine National Police.
Last July 5, the more than 140 survivors returned to their native town of Pilar on Camotes Island in Cebu. At least 45 caskets, bearing the bodies of those who perished in the sea mishap were also returned home for burial on board BRP Batangas. This latest sea incident to happen in the country is being subject of probes. The Coast Guard formed the maritime casualty investigation team with the House of Representatives also conducting its own probe on the matter. The Coast Guard has maintained that the boat was not overloaded citing "human error" as the possible cause of the sinking. By ELVIE ROMAN ROA