TACLOBAN CITY – The Civil Aviation Authority of the Philippines (CAAP) is looking at the possibility of relocating the Catarman airport in Northern Samar to Pambujan town to pave the way for the proposed airport expansion program.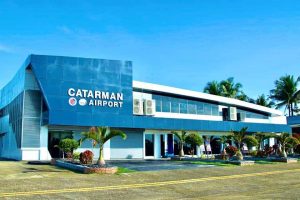 The expansion of the existing domestic airport in the capital town of Catarman is not feasible because a big portion of the airport complex is part of a military reservation, CAAP 8 (Eastern Visayas) manager Danilo Abarreta.
"It is the only airport in the region with a national highway crossing the runway. There are also main roads on both ends of the runway," Abarreta said in an interview on Wednesday.
Vehicles are allowed to cross the airport runway in between flights.
The proposed Northern Samar Airport will be in Pambujan, about 37 km. east of Catarman.
"It is proposed to jumpstart the construction of the new Northern Samar Airport in its new site, hence, the feasibility study conducted found it to be economically viable," Abarreta said.
Classified by CAAP as a class 2 principal airport, the airport has two Manila-Catarman-Manila flights weekly with an average of 15,060 inbound and outbound passengers every year.
In 2004, then President Gloria Macapagal-Arroyo signed Proclamation 611 reserving certain portions of the military reservation located in Airport village in Catarman town "for socialized housing site purposes and declaring the same open for disposition in favor of the actual occupants."
"We are advocating for the transfer of the airport, and it needs political backing. We will continue to maintain the existing airport facilities while awaiting transfer to the new site," Abarreta added.
The Department of Transportation completed the P114.87 million Catarman Airport development projects in 2021. This included the construction of a passenger terminal building, the expansion of the airport's apron, the construction of a concrete perimeter fence, the construction of another taxiway, asphalt overlay, shoulder grade correction of the runway, the rehabilitation of the passenger terminal building, and the construction of aviation rescue and firefighting station. (PNA)