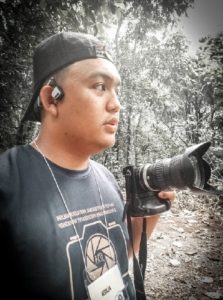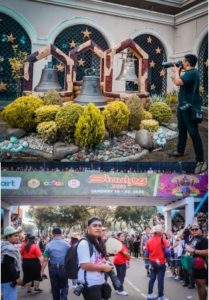 TACLOBAN CITY-Alren Beronio, 23, started taking photos when he worked as volunteer photographer for the Catholic Church in Borongan City from 2012 to 2017.
When the local diocese set up an online news site ESTE, Beronio's hobby has turned into a full-time commitment.
"The words 'Service to God' inspire me to do this," said Beronio who became a member of the altar server organization of the Borongan Cathedral since Grade 1 to Grade 6.
"Taking photographs is very fulfilling, especially during church events where I am also present like Holy Week," he added.
After getting his accreditation as official photographer of the Diocese of Borongan for ESTE news, Beronio childhood's dream of capturing church images and personalities started to take shape.
He covered the Pope Francis visit in Tacloban City in January 2015; the historic return of Balangiga Bells in December 2019; the Rededication of Guiuan Church; annual Sinulog coverage; Marian congress in Cebu City; and other Church-related festivities.
"My big dream is to be one of Vatican photographers. Since I started photography in high school, I really look forward to take a photo of the pope. And it was fulfilling that it finally happened," he said.
While he receives a modest honorarium from the diocese church news service, Beronio said his greatest reward was when he discovered his talent through Church photography works.
"The Church discovers my talent. This is now my advocacy, to be of service of the church too," he said.
When March came, Beronio, along with photographer friends in the city, found another way of extending his service to the poor children who will graduate this year.
Organized by Borongan Digital Photography Forum, with over 1, 000 members and 50 active photo enthusiasts and professionals, Beronio helped launched the "Project Dagway (Image)."
Inspired by the concept and objective of A-frame Project of Fyt Media and Juan Portraits, Beronio and his group started taking photographs of the poor graduating students in some hinterland schools of the province for free.
They also give free photograph sessions and tutorials.
"We want to paint sweet smiles to these children and since we have the equipment and talent, we thought of sharing them for the benefit of remote communities that do not have access to these kinds of services," said Miguel Voloso, a colleague of Beronio.
In partnership with the Department of Education-Eastern Samar Division and Go Borongan organization, Beronio and his group were able to photograph 500 graduating students, including the teachers, in Eastern Samar.
"We are happy that there are people who helped us in creating good memories for our future," said graduating student Viena Antoinette Orque after receiving her free portrait from Beronio's group which she can keep in her lifetime.
"I am overjoyed every time I see the smile of the students in the remote areas. In this way, I can offer my talent in simple way by documenting it," said Beronio who is also currently working as freelance photojournalists for national and international news organizations.