NAVAL, Biliran – An Agrarian Reform Beneficiaries Organization (ARBO) based in this town thanked the local government unit (LGU) for assuring them the support they will need as they undergo Farm Business School (FBS) under the Agrarian Reform Beneficiaries Development and Sustainability Program (ARBDSP) of the Department of Agrarian Reform (DAR).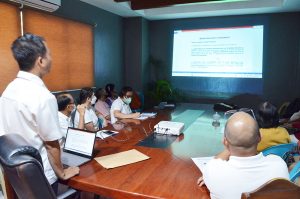 Municipal administrator, lawyer Mario Lydinno Opeña, who was authorized by Mayor Gretchen Stephanie Espina to represent her during the buy-in session held on Monday afternoon at the conference room of the office of the mayor, promised the officers of the Agrarian Reform Beneficiaries Association of Lucso-on (ARBALuc) of the LGU's support.
During the buy-in session, Agrarian Reform Program Officer I (ARPO I) and FBS coordinator for this province, Christian Villacrusis, presented the concept of FBS to the LGU to solicit the support of the latter to augment the limited resources that will be provided by the DAR and for the ARBALuc to sustain the gains of the Program.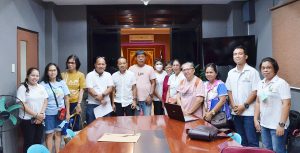 In the conduct of the FBS, according to Juanita Romano, FBS regional coordinator, the participating ARBO members will undergo 25 sessions wherein they will be taught on how to be a successful farmer-entrepreneur; how to conduct market survey and assess current farm situation; how to make farm production and marketing plans as well as financial plan; group marketing and buying; benchmarking; value addition; farm profitability, among others.
There will be a combination of classroom instruction and actual application, which will require the farmers to use farm machineries in developing their 1,000 square-meters demo farm, Romano stressed.
Opeña committed the use of the LGU-owned tractor free of charge when ARBALuc president, Eddie Elarde, mentioned the said farm machinery as among the support assistances they want to request from the LGU.
Aside from the free use of LGU-owned farm machineries, Opeña added that the LGU can also provide seeds, farm inputs, such as tools, and can help in the marketing of ARBALuc's products.
To formalize the agreements reached in this session, DAR, LGU-Naval and ARBALuc will enter a memorandum of agreement to be scheduled before the FBS would take off in May this year.
(JOSE ALSMITH L. SORIA/PR)