First ever winner from EV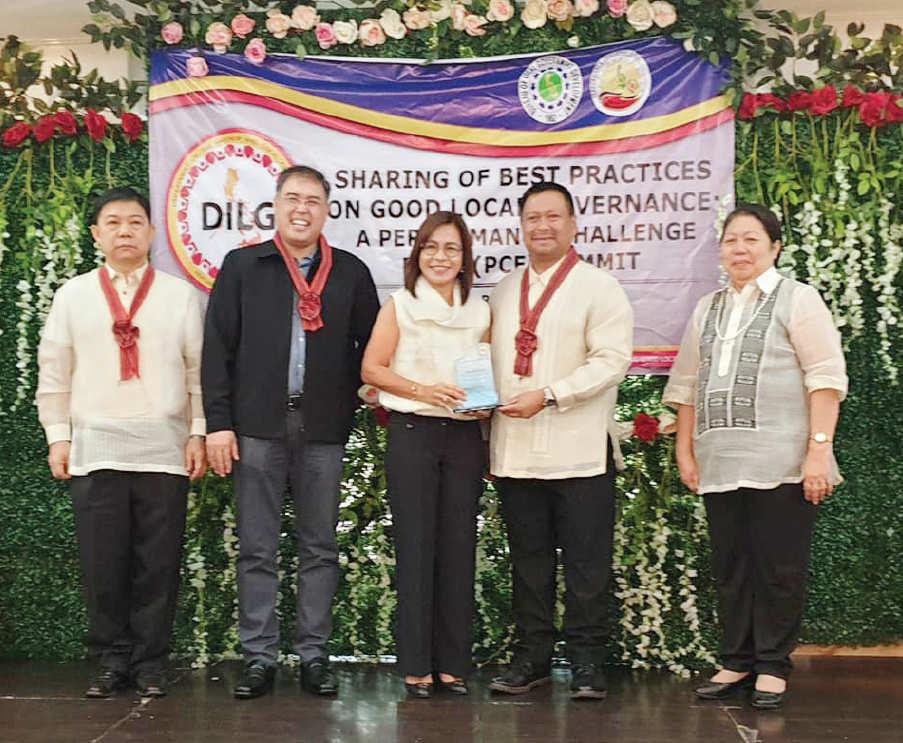 TACLOBAN CITY- The third-class town of Barugo, Leyte made history in local governance as it became the first local government unit in the region to be awarded the 'Masidhing Paghanga Award' of the Department of Interior and Local Government(DILG).
And this latest award received by the town only inspire them to do better by delivering more services and projects to the people, Mayor Ma. Rosario Avestruz said.
Mayor Avestruz, who is serving on her first term as mayor of the town, personally received the award on November 8.
The town was bestowed of the said award, the first time the DILG gave it to local government units, by virtue of its being named as a recipient of the seal of good local governance (SGLG) award, covering the periods of 2015 to 2017.
"This will serve as an inspiration for us to do better and maximize our full potential. When we are doing our services, we are not really doing them after an award but we're after delivery of the services," Avestruz said.
"We're overwhelmed because all our sacrifices are paying off," she said, referring to the awards and recognitions received by the municipal government due to its various programs and projects.
Avestruz said that their challenge now is to ensure that they would keep their good record and they could only do this with the total support of the entire officials and people of the town.
For this year, the town of Barugo was only one of the seven local government units from the region to be given SGLG.
By winning SGLG, a local government unit is given an incentive through DILG's Performance Challenge Fund (PCF).
"The essence of PCF, SGLG and other DILG projects and incentives is for the LGUs to improve the lives of the Filipinos for only then you can be a truly successful LGU official," DILG Secretary Eduardo Año said during the award rites.
Año noted that majority of PCF projects were 'social development projects' that redound to the benefits of respective constituents.
"Barya man na maituring ang PCF incentive para sa mga mayayamang LGUs, napakalaki ang tulong nito para sa mga nasa 4th to 6th class municipalities. The PCF projects are models worthy of replication by other LGUs," Año said.
Mayor Avestruz said that the awards being reaped by them have resulted for them to lure more investors to the town and in the process, provide employment to the local people.
At present, there are more than 200 businesses operating in the town which help for the local government unit increased its local income of around P8 million, which is relatively higher compare to last year's income of about P million.
As its economy is growing, its share of internal revenue has also shown an escalation from the current P96 million to P101 million for 2019.
By: Joey A. Gabieta