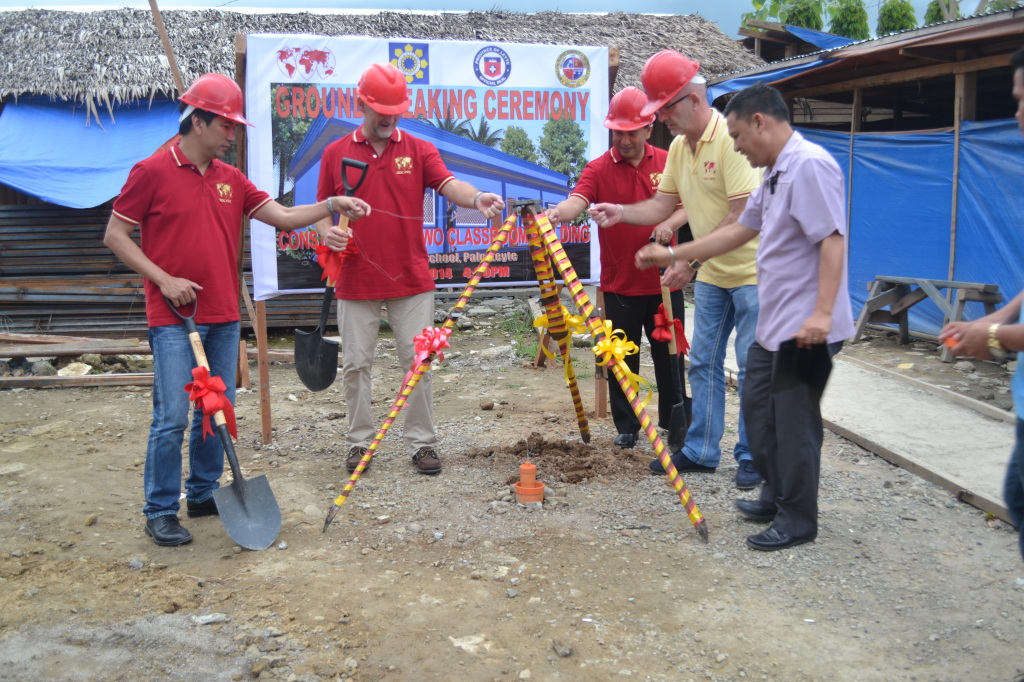 PALO, Leyte- The ongoing widening of roads in this town, still reeling from the aftermath of supertyphoon Yolanda, is to affect some of its old and historical houses. However, owners of the houses, some built during the American era, have signified to wage a legal battle against the government. The road widening is part of the preparation being undertaken by the government through the Department of Public Works and Highways (DPWH) in time for the visit of Pope Francis on January 17, 2015. Similar action of road widening was said to have been cited as reason why 250 families living in bunkhouses in Barangay Baras, also in Palo, are to be transferred to another bunkhouses located in Barangay Tacuranga.
Aside from private structures, also to be affected by this road widening project is the old public library of Palo, said to be the oldest of its kind in the region. "What right of way are they trying to recover? Those parcels of land were never that of DPWH. Those houses were already there long before the DPWH was even created, before the enactment of the PD 17 and the National Building Code. Some were already there before motor vehicles were invented, like the Palo library," said retired Leyte judge Marino Buban. Buban serves as the lawyer of the heirs of the Pedrosa family who owns a 200-year old house-turned-Palo Public Library which served as historical landmark in the town and now threatened by demolition. "They cannot understand the urgency of widening highways, when school buildings and survivors are still living in tents and bunk houses. They cannot understand the DPWH's sense of priority and humanity," Buban said.
According to lawyer Ramon Pedrosa, family owner of the heritage house in Palo, he had wrote a letter to the National Historical Commission of the Philippines (NHCP) to comment on the issue. In its letter reply, the NHCP asked the DPWH office in the region "to coordinate" with them on the said rehabilitation and road-widening project in the area. "Although this heritage structure does not have a national marker or has not been declared a historical landmark, under RA 10066 it is considered an Important Cultural Property, given that it is more than fifty years old and it holds some significance as one of the oldest bahay na bato (stone house) in Palo.
The said house also served as municipal hall and school during Spanish colonial period and headquarters of American soldiers including Gen. Douglas MacArthur and President Sergio Osmena during World War II.
Asked to comment on the issue, Msgr. Ramon Aguilos of the Archdiocese of Palo and board chairman of Leyte-Samar Heritage Society, Inc. (LSHSI) said that he supports the moves of the private owners whose houses are to be affected. "I am positive, though, that given the advocacies that the society espouses, many individual members of the LSHSI will most likely object to any unceremonious demolition of heritage structures, not only in Palo, but anywhere in Eastern Visayas." (RONALD O. REYES)