Region's COVID-19 cases now at 1,265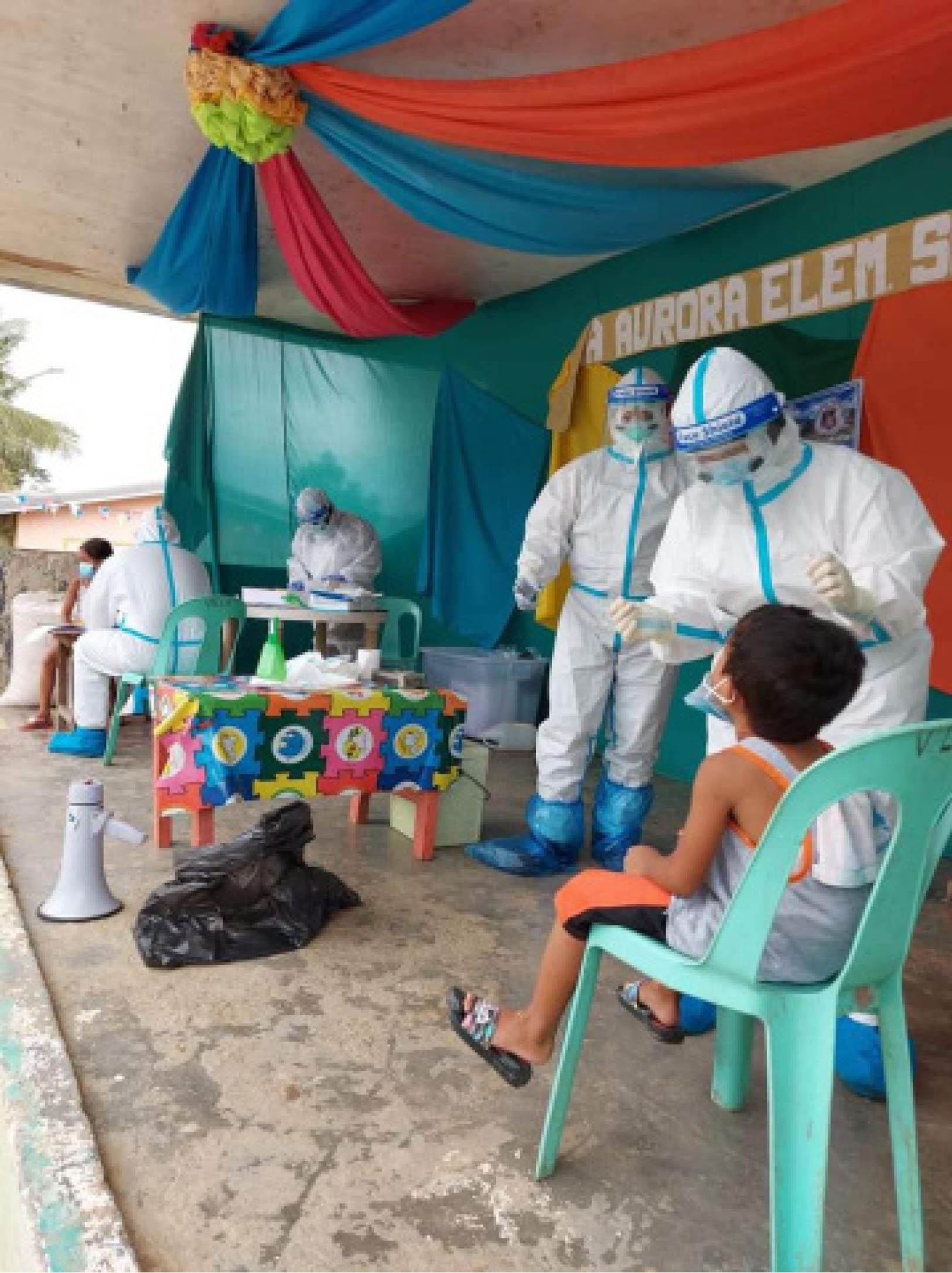 By: Roel T. Amazona
TACLOBAN CITY- Cases of coronavirus in the region continue to increase with a village in Basey, Samar placed in a lockdown after 19 of its residents were infected of the dreaded virus.
As of Monday, the region has 1,265 confirmed COVID-19 majority of them were locally stranded individuals (LSIs). Some of the new infections involved two medical health workers and children as young as 10-months old.
The entire village of Villa Aurora was placed under lockdown by Basey Mayor Luz Ponferrada to ensure that infection would not further spread in the village' 1,050 residents.
With so many individuals infected of the virus, the DOH has claimed that there is now a local transmission of COVID-19 in the village.
"For now, we can say that there is now a local transmission in the village," John Paul Roca, spokesperson of the DOH, said.
Roca said that the 19 new cases of the village were 'direct contacts' of the two previous cases, a 77-year old man and his 37-year old daughter.
The youngest of the new cases involved a five-year old boy and the eldest is a 75-year old woman, the wife of the 77-year old man.
Mayor Ponferrada said that she immediately ordered for a lockdown in Villa Aurora that started last Saturday, August 8 and to end on August 22.
The residents of the village would not be allowed to leave their houses while the lockdown is still in effect.
Ponferrada said that contact tracing is now under way to ensure that the virus would not further infect the rest of the residents of Villa Aurora, more than 10 kms. Away from the town proper.
Ponferrada also said that all the 19 individuals were already placed at their isolation facility.
The Basey town mayor, under Executive Order No 0034, prohibited Villa Aurora's residents to go out of their respective homes while contact tracing is on-going. Non-residents are also not allowed to enter the village.
Restriction of movements in the village will be enforce by the village officials.
Aside from Villa Aurora, residents in its neighboring villages of Balante and Cancaiyas are also prohibited from leaving their respective homes and travelling outside their village without essential reason but not limited to employment, purchase of essential goods, emergency cases and medical check-up and other important official transaction.
Minors, senior citizens and pregnant women including those with high risk of infection are prohibited from leaving their respective homes.
Residents are also advised to continue observing and following health protocols such as wearing of face masks, physical distancing and proper handwashing, and social gathering while the village is under lockdown is prohibited.
Basey has now 50 COVID-19 cases with 21 are considered as active cases. About 27 patients were reintegrated to the community while two patients are to complete their quarantine.
Meantime, the historic towns of Limasawa in Southern Leyte, and Guiuan, in Eastern Samar posted their first COVID-19 cases.
Mayor Melchor Petracorta of Limasawa confirmed that they have two COVID-19 patients involving a 24-year old man from Manila who arrived to their town on August1, and a 46-year old woman who came from Cebu and arrived on August 2.
Guiuan's first COVID-19 case involved a 24-year old woman who was said to be a guardian of a relative confined at the Eastern Visayas Regional Medical Center (EVRMC). The sick patient, however, was negative of the dreaded virus.
The COVID-19 patient of Guiuan is now confined at the EVRMC and had no contact with any one from their town, Mayor Analiza Gonzales Kwan said.
Still, she urged her people to strictly follow all the health protocols like the wearing of face masks, observe social distancing and proper hygiene, and stay at home.