Bad weather blame for the mishap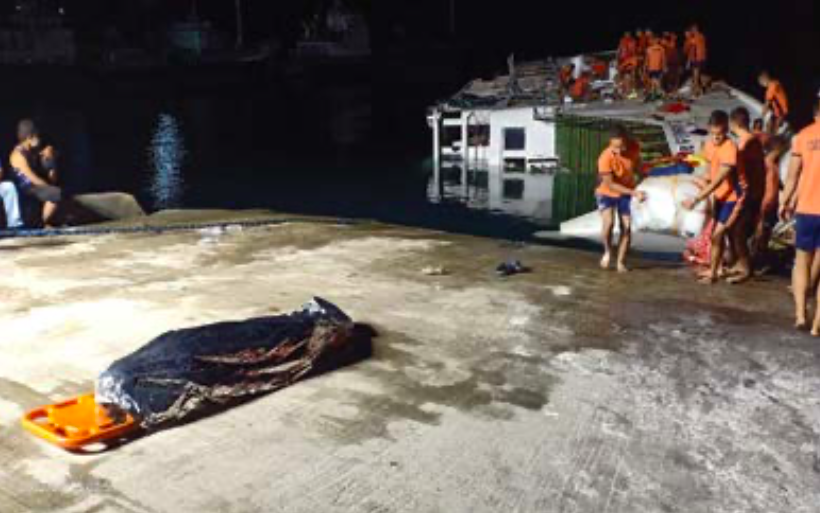 TACLOBAN CITY- A vessel loaded with cargos and manned by 16 crew members capsized at the vicinity of the wharf in Ormoc City around 1 am Saturday (Sept. 25).
The MV Lite Ferry 3 was close to the city port when it sank due to strong waves, reports from the Coast Guard said.
Coast Guard commander for Eastern Visayas Angel Viliran said that the vessel was from Mandaue Ouano wharf in Cebu and loaded with no passengers except its crew members and skippered by Captain Carlos Rosolada.
The Coast Guard immediately conducted its search and rescue operations to the distressed vessel.
Viliran said that all crew members were immediately rescued and survived except for Raquel Alo, 33, who was identified to be the purser of the vessel.
Her body was found under the cargoes.
Some of the survivors were brought to a hospital while others, to include the vessel captain, were brought to the Coast Guard office in Ormoc City.
Accordingly, the ship capsized after it tilted as it lost its balance as the cargos shifted due to the strong winds.
But Viliran said that they will be conducting further investigation on this incident as he ordered his personnel to secure the area for any possible oil spill.
It was learned that the vessel was carrying 4,000 liters of diesel fuel.
In a statement, the shipping company confirmed the incident.
It said that they are in close contact with the Coast Guard in Ormoc City for further probe on the incident.
"At the moment, the vessel is partially submerged in the water. The company, together with the Coast Guard is still trying to investigate the cause of the incident," it said.
"To our valued shippers and customers, we will be deploying a replacement vessel starting tomorrow to take the Cebu City to Ormoc City route," it added.